Stonebriar's Adopt-a-Missionary program is a tangible way to love God and love others. By responding, you actively begin to support our missionaries through prayer and minister to their needs while they are in the missions field. Bless others around the world right where you are....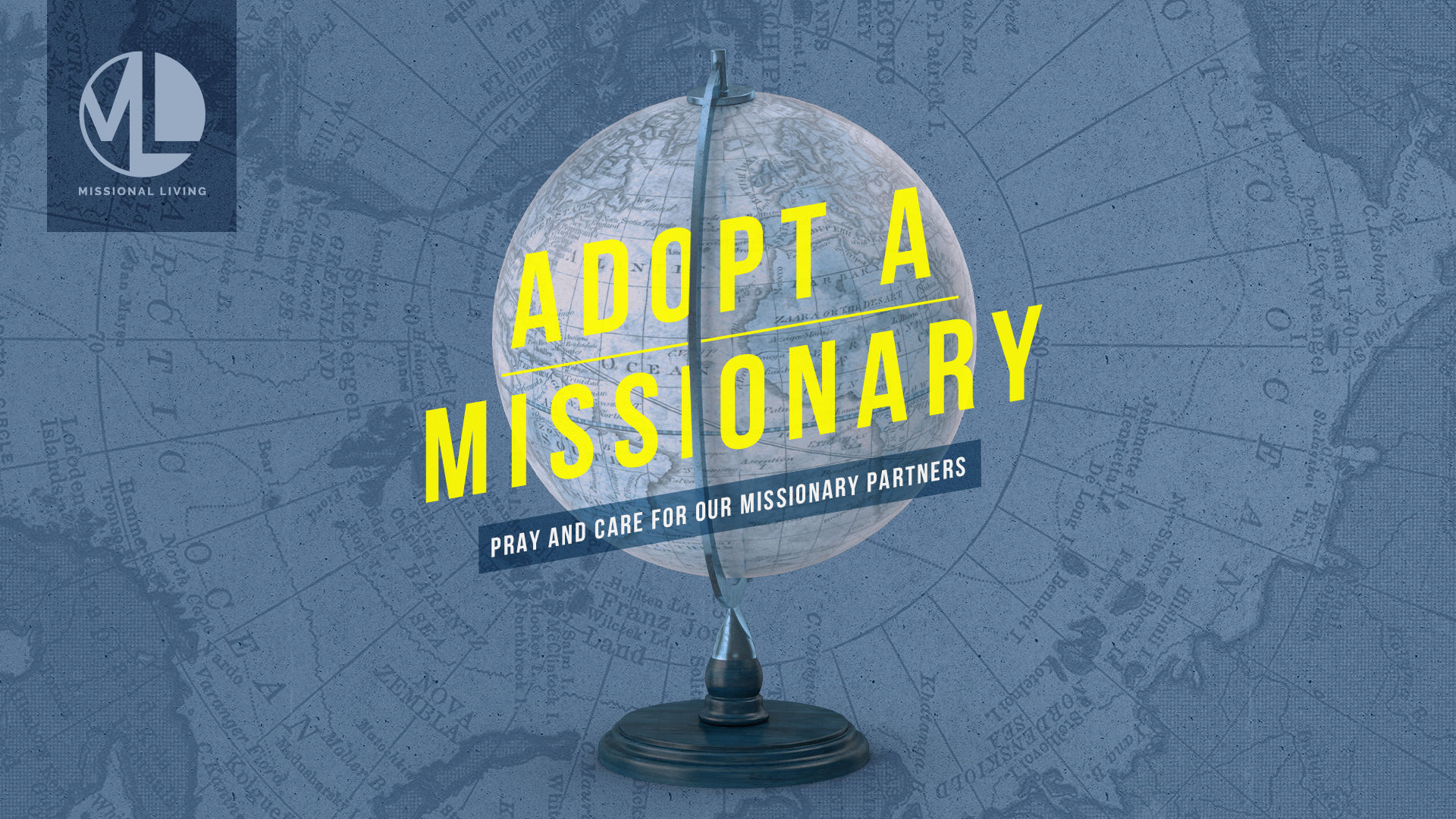 Join Keith Tyler today at one of three Zoom Calls to find out more information about Adopt a Missionary. First call is this morning at 9 a.m. Find the Zoom links and more information at stonebriar.me/AAM...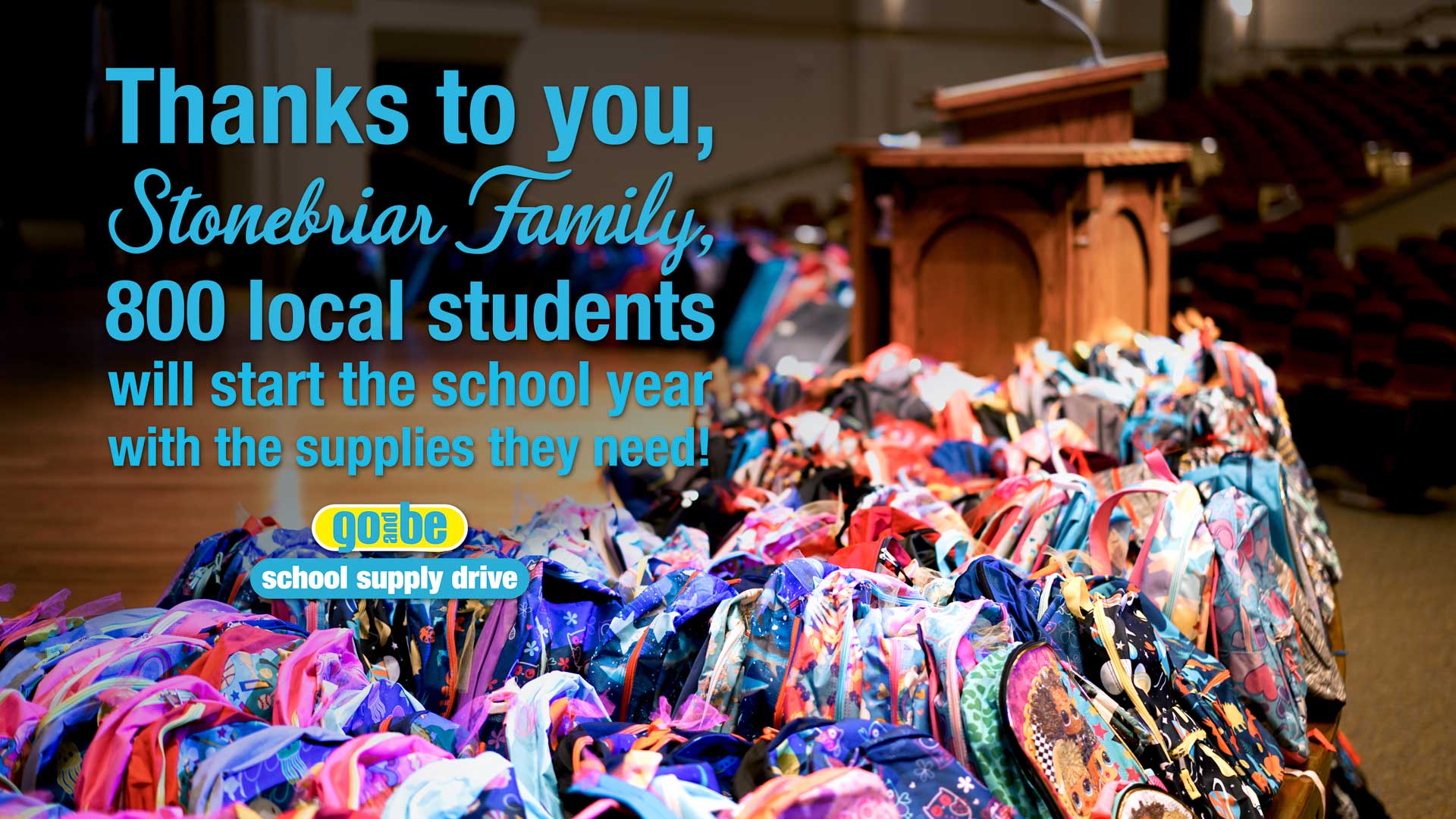 Thank you for showing love to so many families that do not know Jesus. Our amazing team sorted and counted the 28,763 items. Because of you, we met our goal: 800 backpacks were filled with supplies and hand-written notes of encouragement from folks in our...
We never truly appreciate a strong community more than when we are in crisis. After many years of serving in International Missions and teaching at Stonebriar, the Brewer family has recently been on a new journey as they have been recovering from COVID-19. Join us...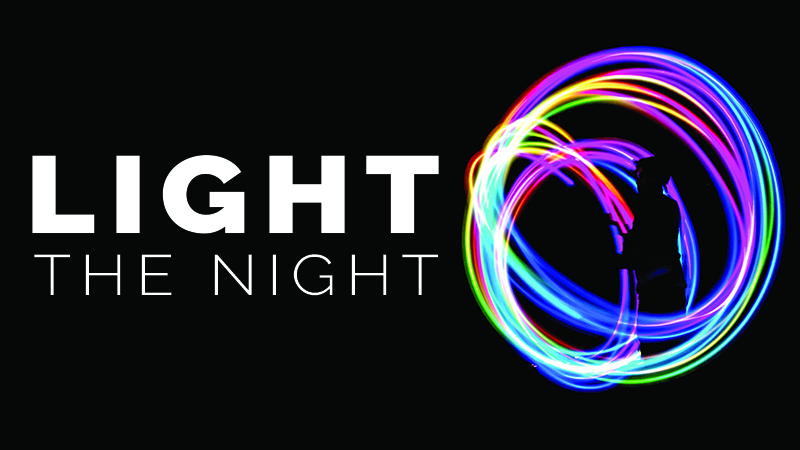 Did you know that right now in DFW there are about 1,600 minors who are being trafficked—forced or coerced to give themselves to others in a tragic version of modern slavery. Yes…even in Frisco....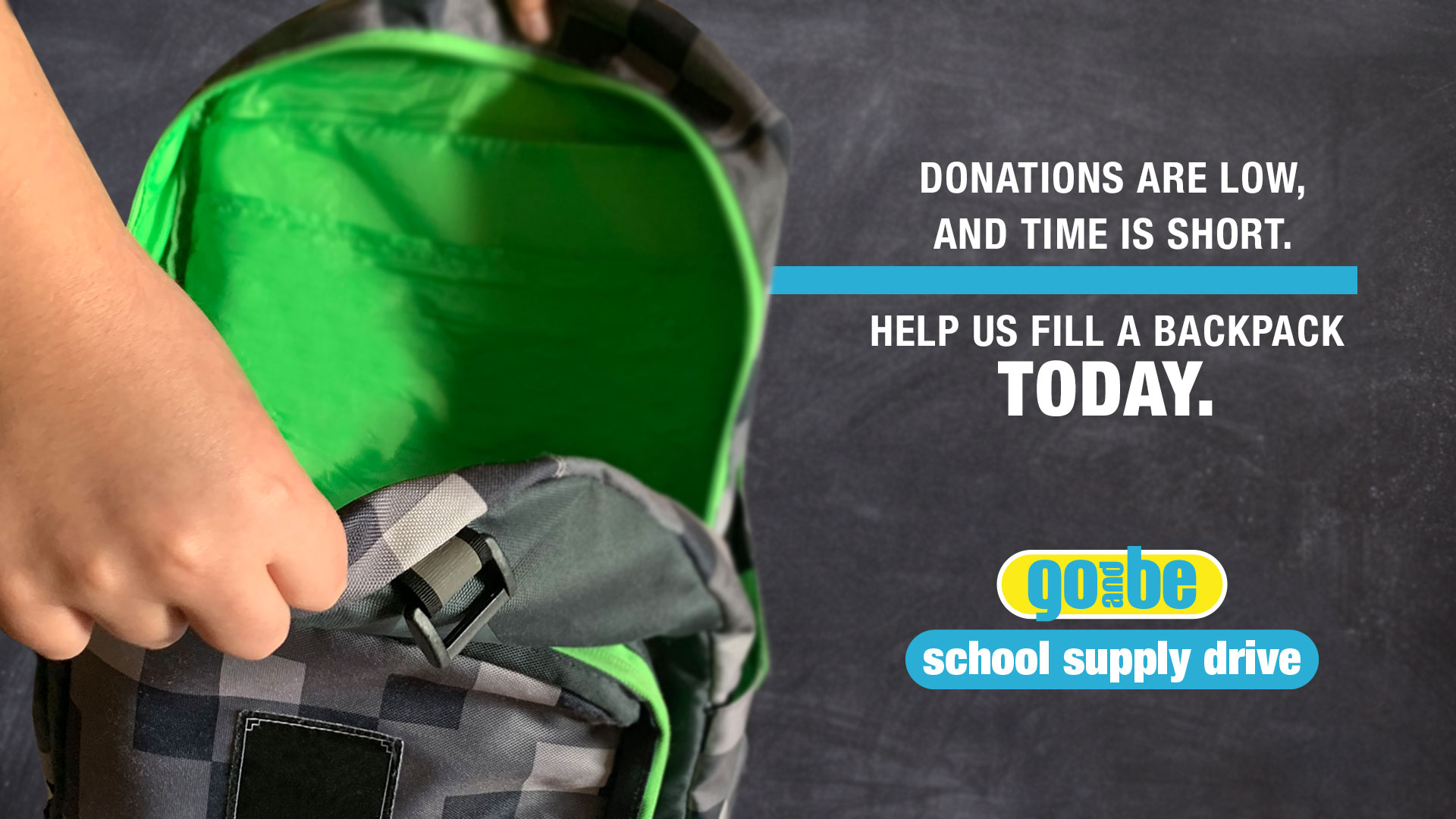 We still have big needs and only a few days left for our School Supply Drive! Now until Friday, sign up to donate school supplies to make a difference in a student's life and help Stonebriar love others! Then drop off your donated school supplies...
The final week of our School Supply Drive is here! We need your school supply donations to help 800 local children prepare for the upcoming school year. All types of supplies are needed from glue sticks to loose leaf paper. We will happily accept individual...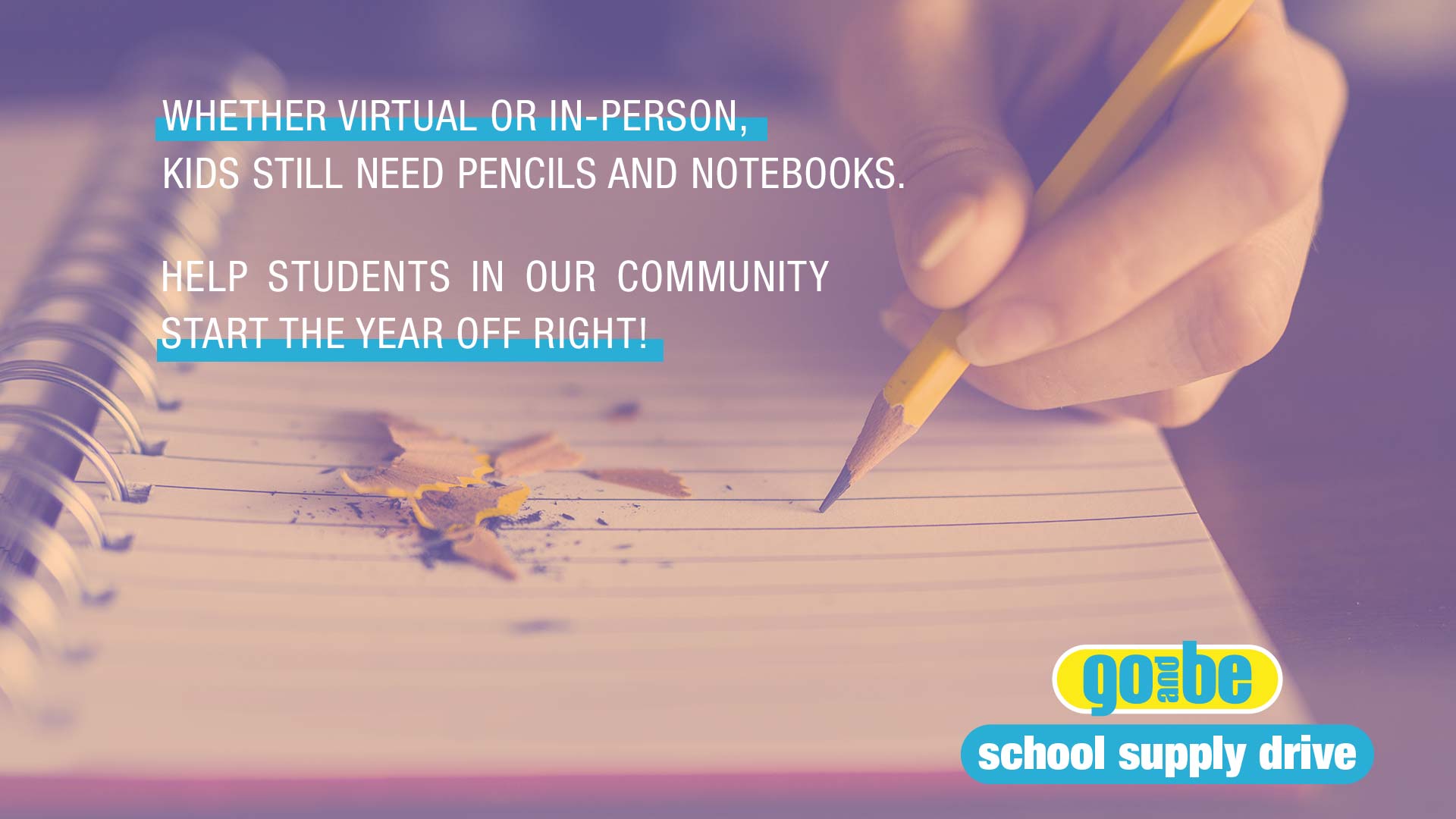 Regardless of how school might look for many this year, local children are still in great need of supplies! We are currently collecting backpacks and supplies to bless over 800 kids in Frisco, Little Elm, Hilltown and South Dallas. There are many ways you can...