God's love and promises are for you, and our church family is here to help you experience all God has planned for your life. Our ministries for adults offer many groups, programs, and resources to keep you rooted in God's love and grounded in the truth of His Word.
Explore the ministries below to find biblical wisdom and authentic community that will help you follow Jesus in every area of life.
Serve with Us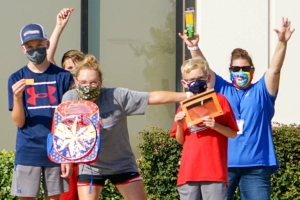 Volunteers make ministry possible. Just like our bodies are made up of multiple, necessary parts, your talents and abilities are needed to fulfill God's mission for our church. No matter what gifts God has given you, there is a need in our church waiting for you to fill it.
Have Questions?
If you have not found what you're looking for or would like guidance on where to start, please reach out to Stephanie Stück at info@stonebriar.org or 469-252-5200.