With the many constant changes taking place these past few months, it's easy to feel like a ship being thrown about during a strong storm. Join Pastor Ren Nelson as he reminds us of the difficult journey that Paul took in Acts 27 and how...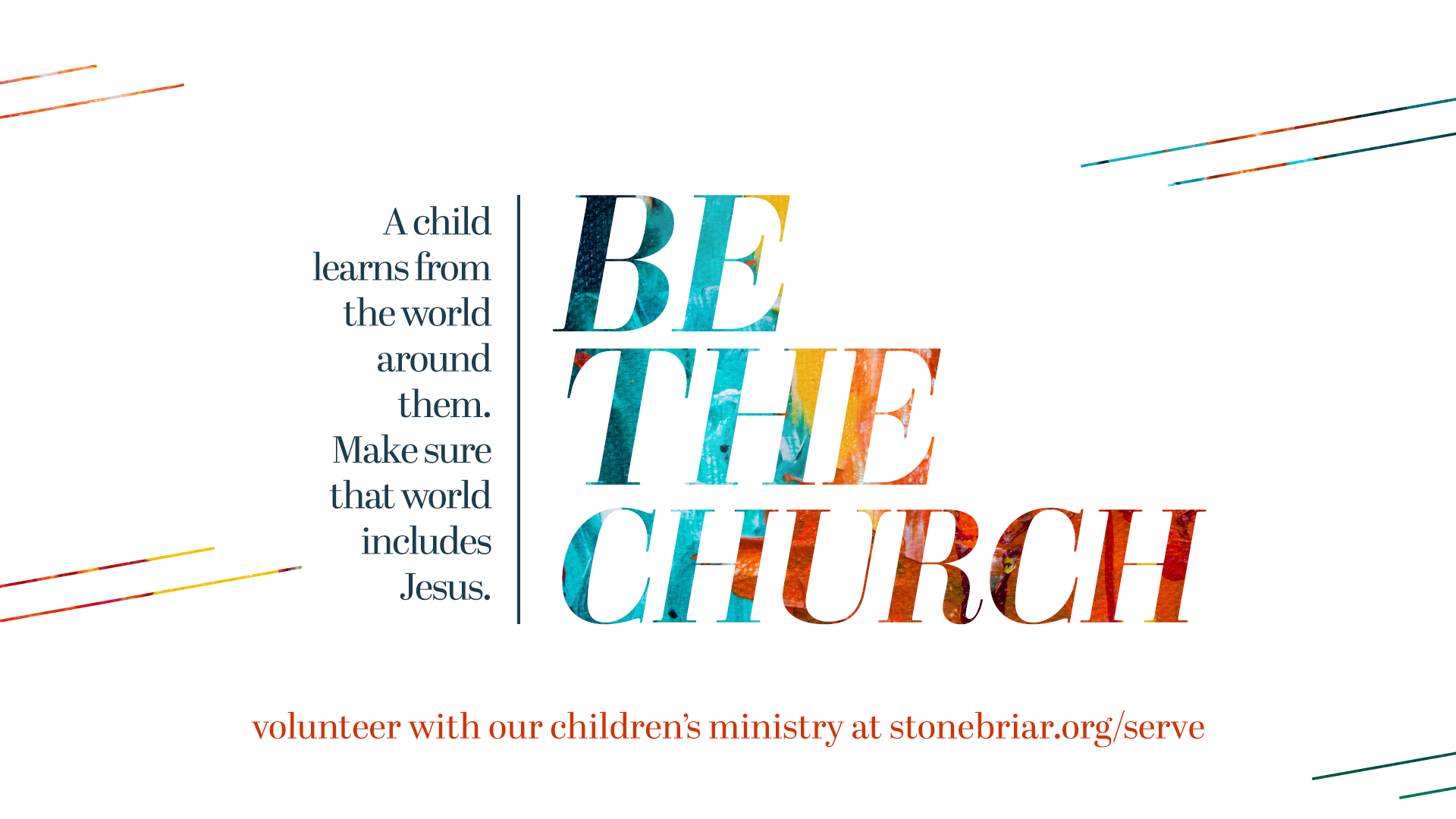 Precious little ones will be returning to campus soon to learn about Jesus and we need your help! Teachers are needed in all classrooms birth through Kindergarten either every week or every other week. Be a part of what God is doing. Be the Church!...
Marital vows are generally exchanged in front of family and friends. Couples, take a moment to be encouraged as Jamie and David Ake explain how the presence of others in our lives helps our marriages....
Come, join the adventure as Stonebriar enters a refreshed season of serving! Hear from Pastor Dave Carl how you will make the difference at Stonebriar by serving and being an active participant, not just a spectator, as our programming reopens. Be the Church and volunteer...
On the go and missed a sermon? Check out the Media feature of our Stonebriar app to watch videos from previous Pastor Chuck Swindoll sermons, take notes, and share media with friends. Download our app to your phone or tablet from...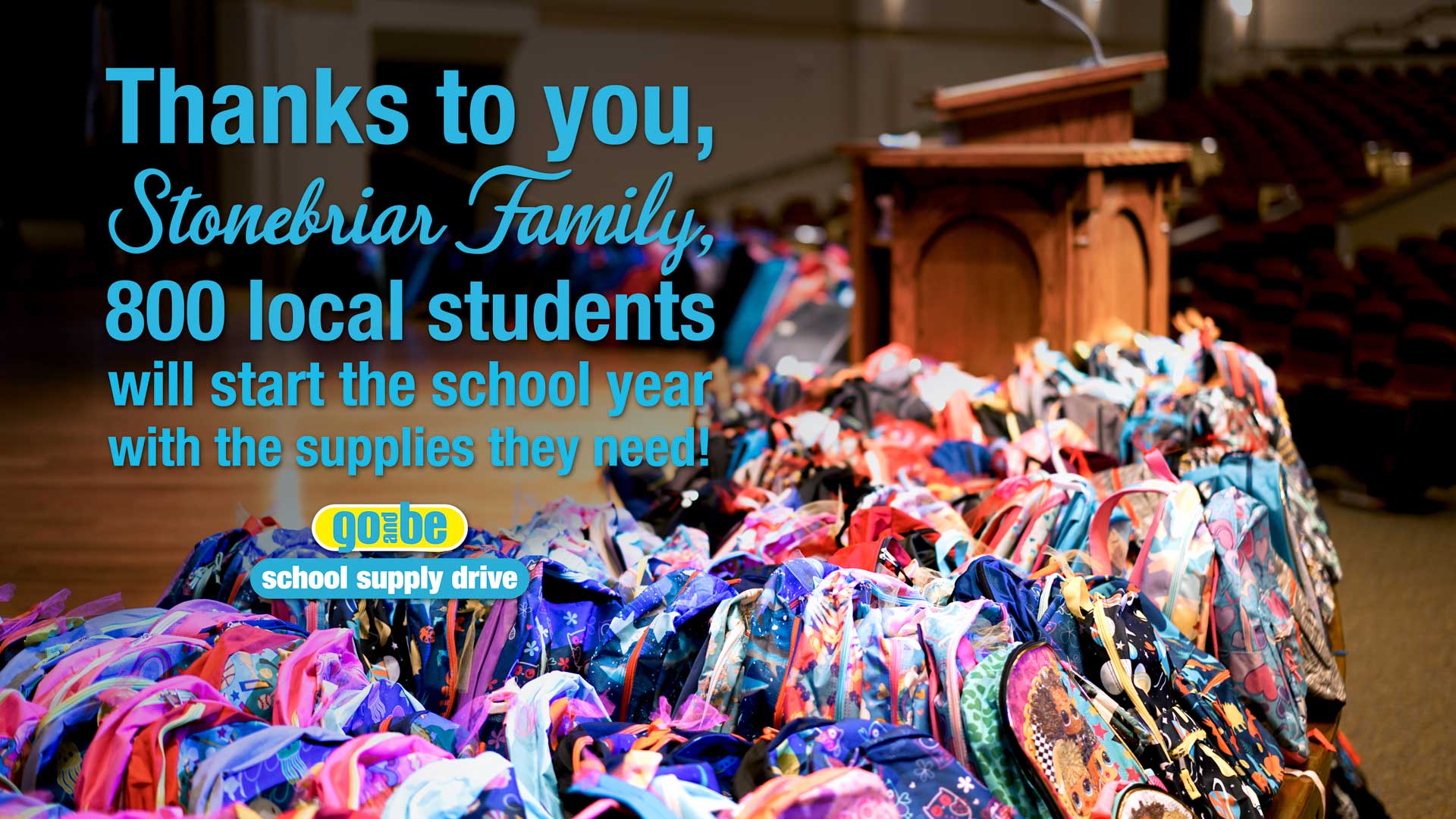 Thank you for showing love to so many families that do not know Jesus. Our amazing team sorted and counted the 28,763 items. Because of you, we met our goal: 800 backpacks were filled with supplies and hand-written notes of encouragement from folks in our...