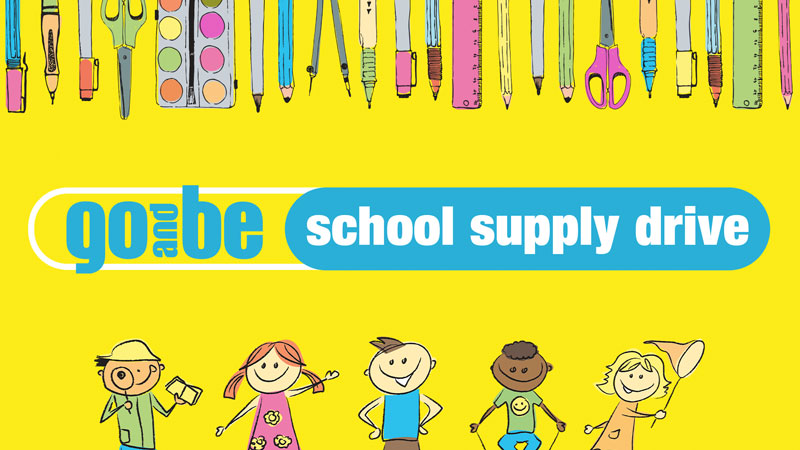 31 Jul

Backpack and School Supply Drive

Help us love our neighbors in need by supporting our School Supply Drive! While school may look a little different this year, one thing remains the same—there are families in our community who cannot afford the supplies their kids need for the school year.

Through August 7, we're collecting supplies to fill 800 backpacks for kids in Frisco, Little Elm, Hilltown, and South Dallas! Each item is a tangible reminder of God's love and provision for these families, so we hope you'll take part in this special way to care for our community in Jesus' name. Read on to find out how you can help!

What to Donate
Individual School Supplies – We need a specific number of certain school supplies. Click to let us know which items you want to donate. This will help us ensure we have enough of each needed item (so we don't end up with nine hundred erasers but no pencils!).
Purchase and Pack a Backpack – You can also sign up to donate a whole backpack filled with supplies! You will purchase an age appropriate backpack and fill it with all the needed items. Click to select a grade, and we will email you the list of needed supplies.
When to Drop Off Donations
Since our campus is partially closed, we are only able to receive supply donations at certain times. Please drop off your donations at the following times and location by August 7:
Monday, August 3–Friday, August 7 between 4:30 and 7 p.m. | Building A Entrance Near Flag Poles
How to Serve With Us
If you're looking for other hands-on ways to help, you can also sign up for one of our four packing shifts as we fill backpacks with donated supplies! Visit our School Supply Packing opportunity for details and registration.