The Stonebriar GIFT Ministry plans activities with purpose. Each activity works toward our ministry's objectives to serve those with special needs, which include developing and deepening faith, promoting independence, building community, creating identity, and reaching those in our community.
Below is a list of activities we've held, and although many are not currently active, we hope to offer similar ones in the future. If you represent a church or organization that would like to learn about offering programs for those with special needs, please reach out to our team at darlah@stonebriar.org.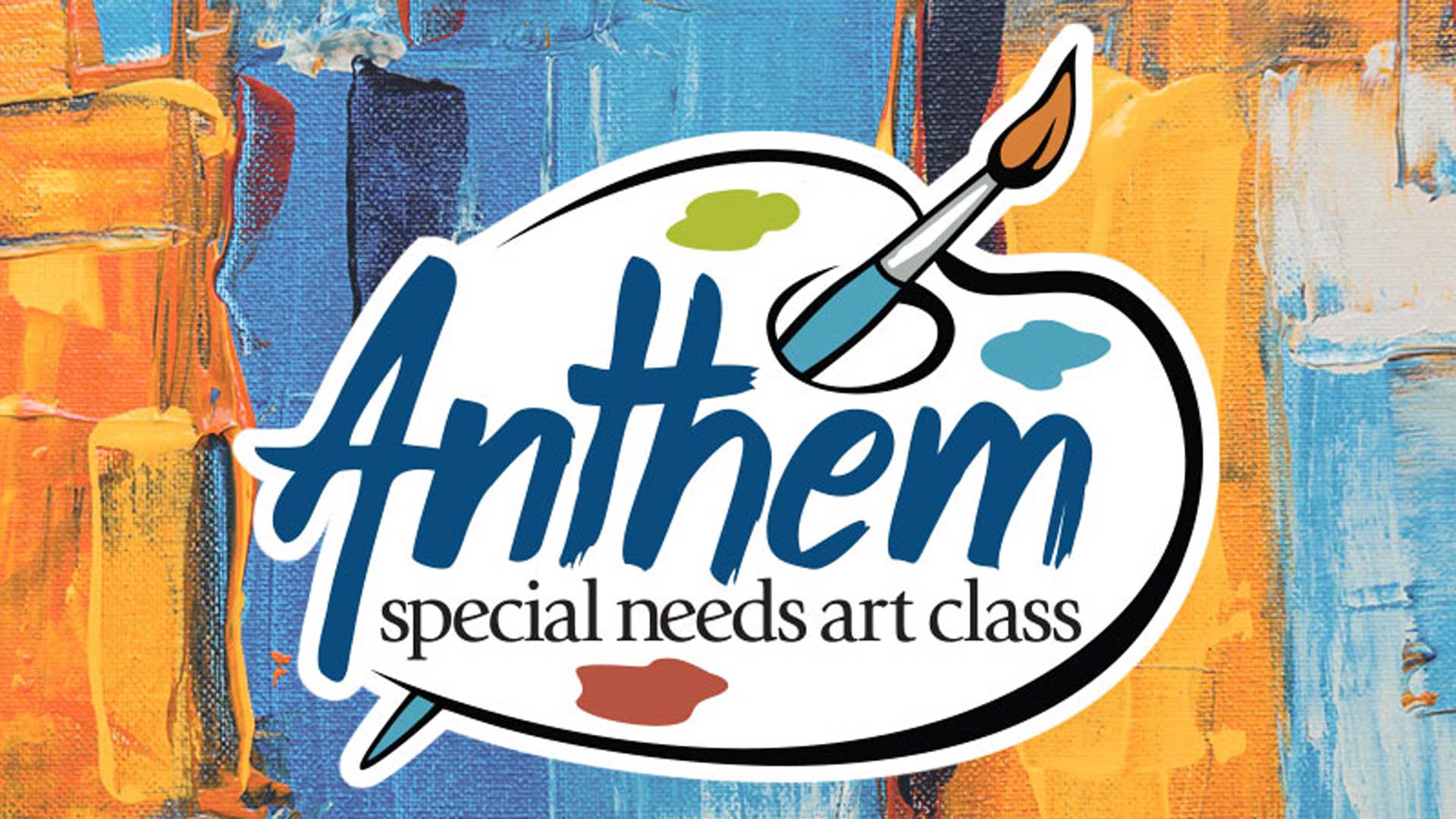 Anthem Art
Life and social skills are taught through this weekly painting class that also provides a time for devotion and social interaction.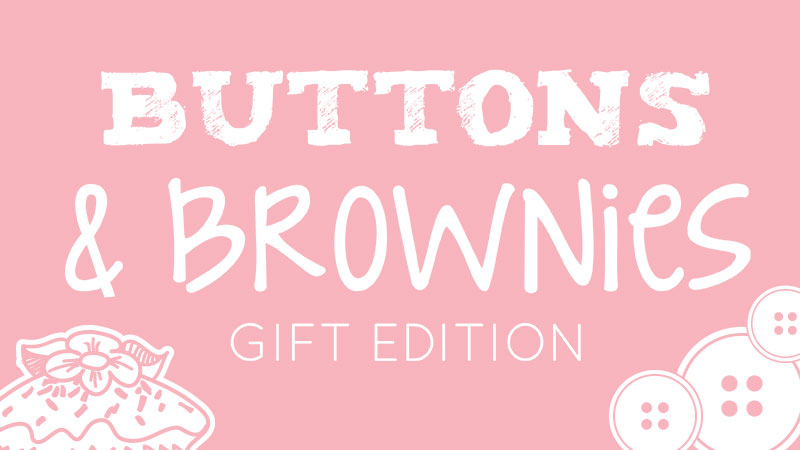 Buttons and Brownies
Ladies with special needs learn skills to help them at home, work, and at social gatherings through crafts, service projects, fun activities, cooking, and food preparation.
Christmas Dinner and Talent Show
GIFT families celebrate together surrounded by those who love them. Families dine together and enjoy applauding our talented GIFT students.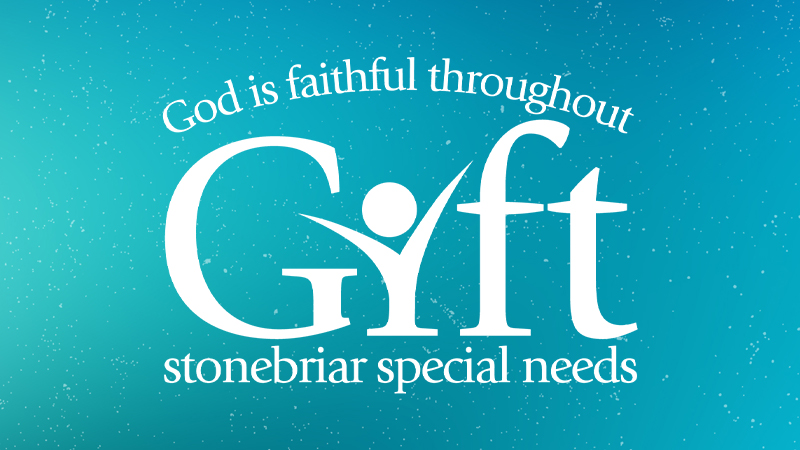 Crafty Kits
GIFT families receive the supplies they need to work on a craft together. Projects often bless those in our community such as designing note cards for seniors at a care center
Connect Network Meetings
Professionals serving those with special needs gather to share ideas, encourage one another, and solve problems.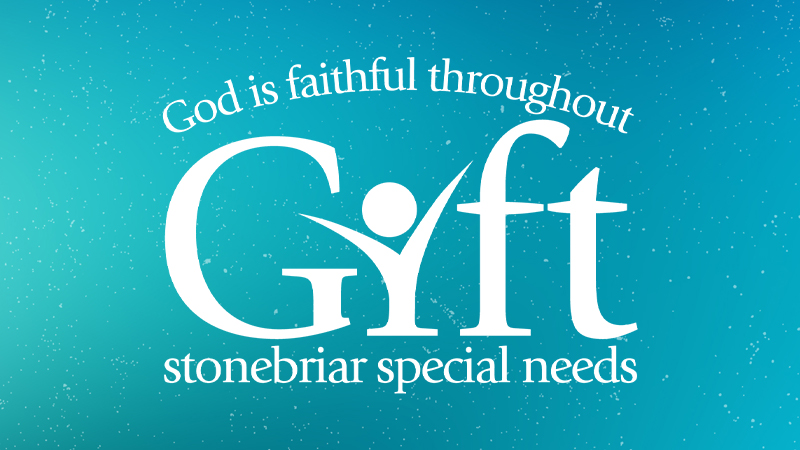 Facebook Group
Fun online activities and interesting questions keep our families connected in this private social media group. If you would like to learn more about joining this group, reach out to Darla Hill at darlah@stonebriar.org.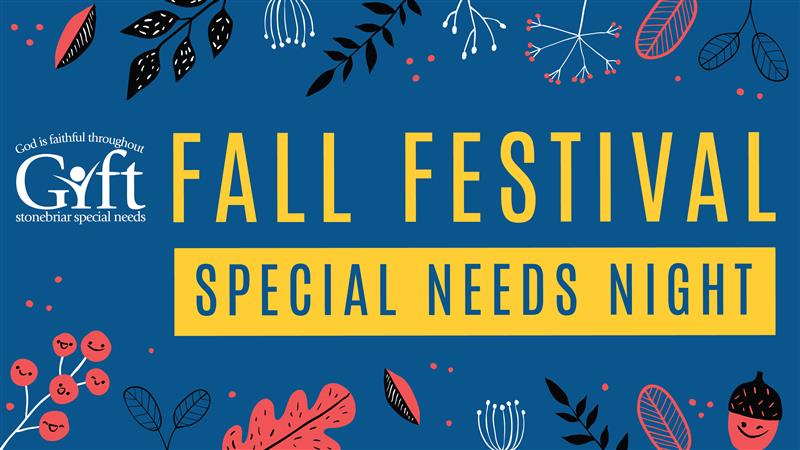 Fall Festival Special Needs Night
Adding a night prior to Stonebriar's annual community-wide Fall Festival in October allows GIFT families to enjoy many of the fun games with smaller crowds and shorter lines.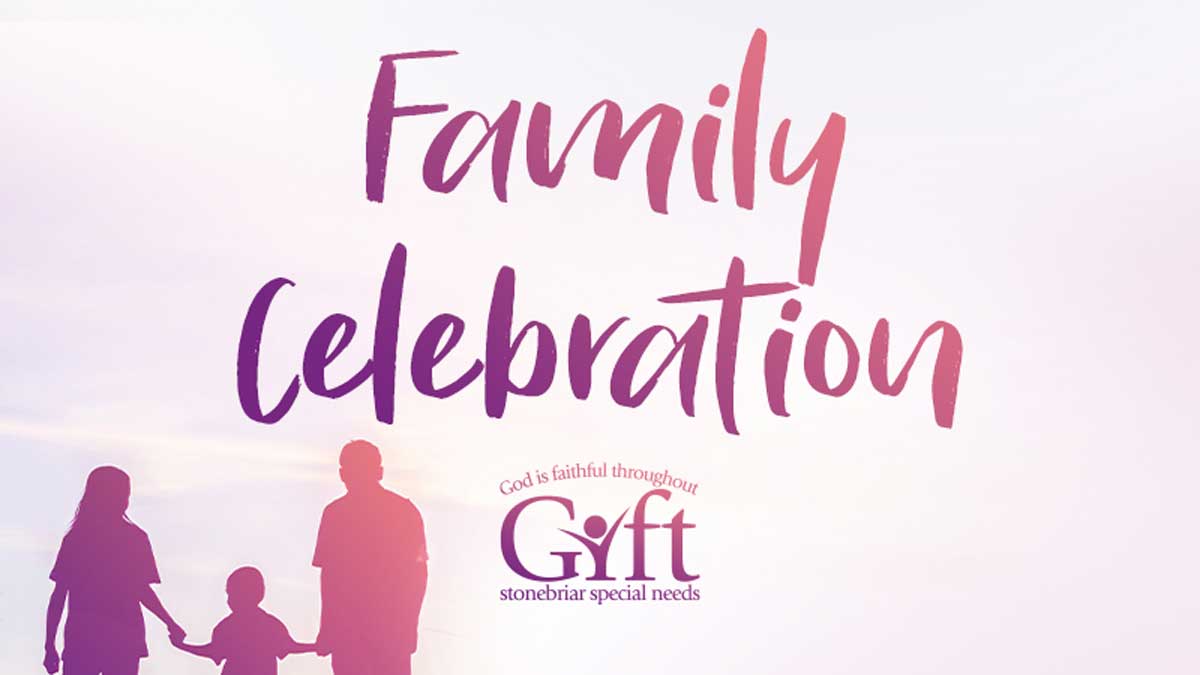 Family Celebrations
GIFT parents enjoy dinner and entertainment together as their children of all ages enjoy fun activities throughout campus.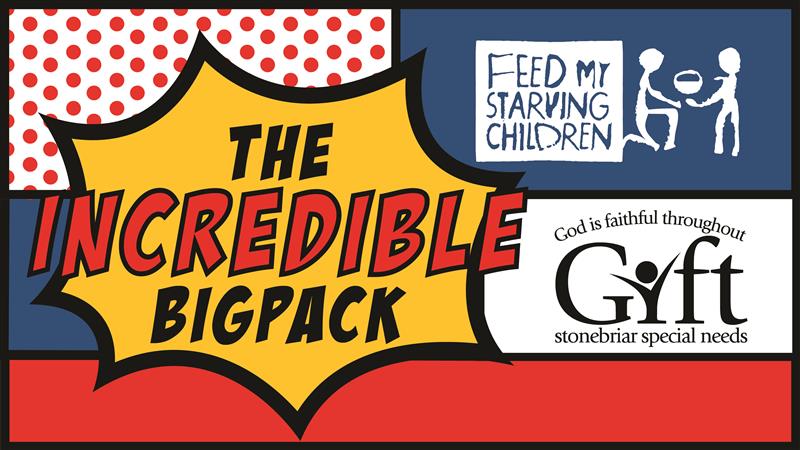 Feed My Starving Children Special Needs Night
Stonebriar hosts an annual event for our church and community to pack meals for Feed My Starving Children, and adding a night prior to this event allows GIFT families to serve together in a more-relaxed environment.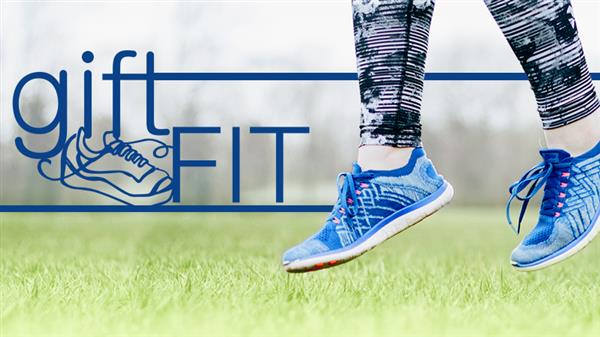 GIFT Fit
Strength and endurance are built through this weekly fitness class taught by an instructor certified in fitness for those with disabilities.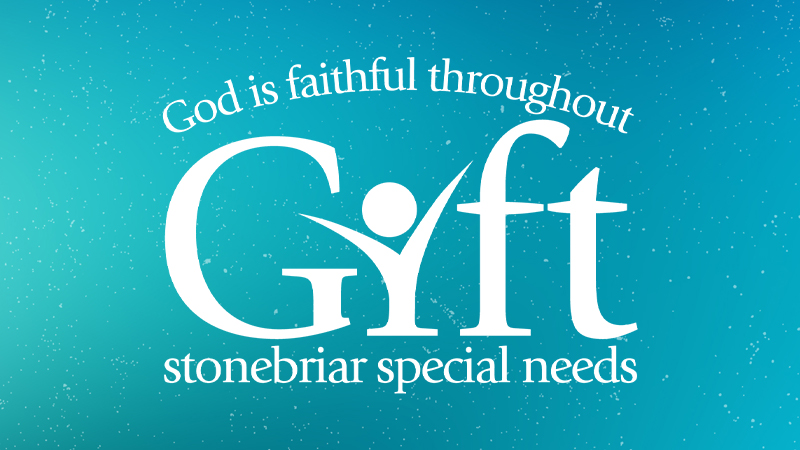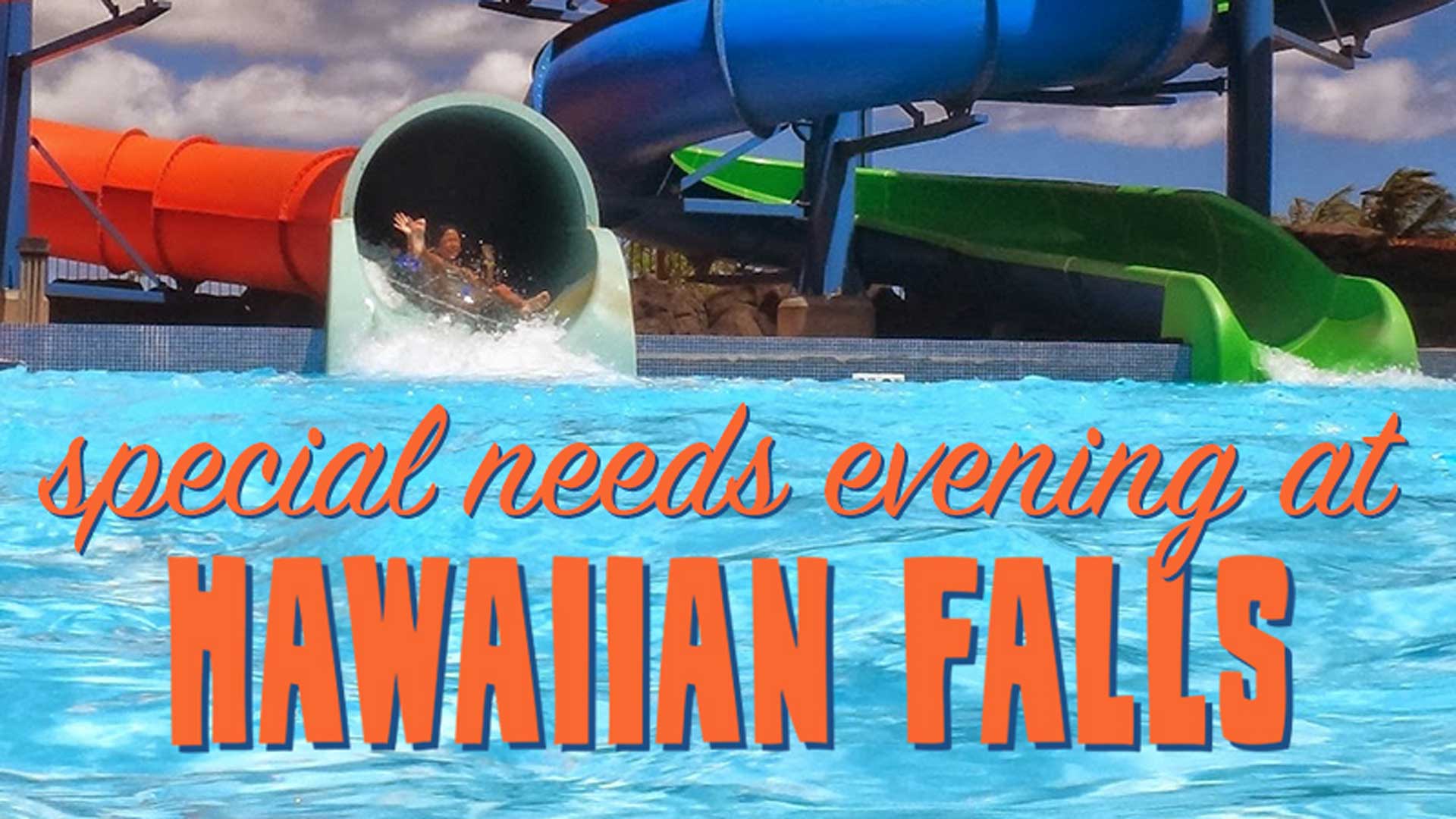 Hawaiian Falls Special Needs Evening
Families receive discounts on tickets so they may enjoy the Hawaiian Falls water park in The Colony during private hours. Limited attendance keeps the crowds small and the lines short.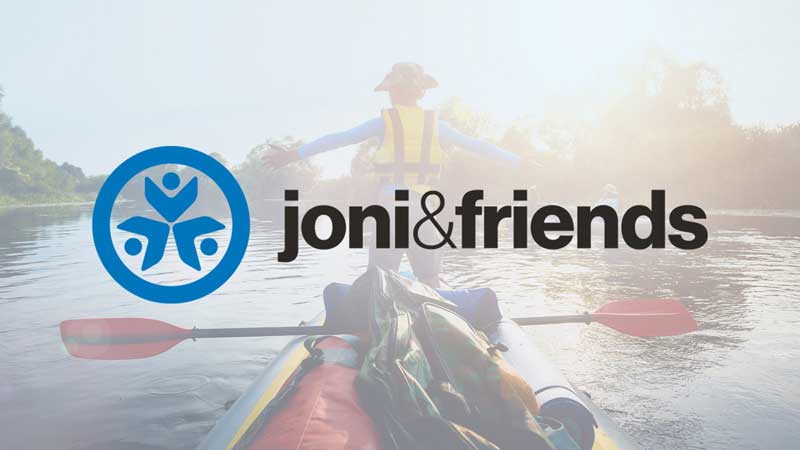 Joni & Friends Family Retreat
GIFT families and volunteers attend this annual camp in Navasota, Texas. Joni & Friends retreat locations can be found throughout the U.S. and other countries.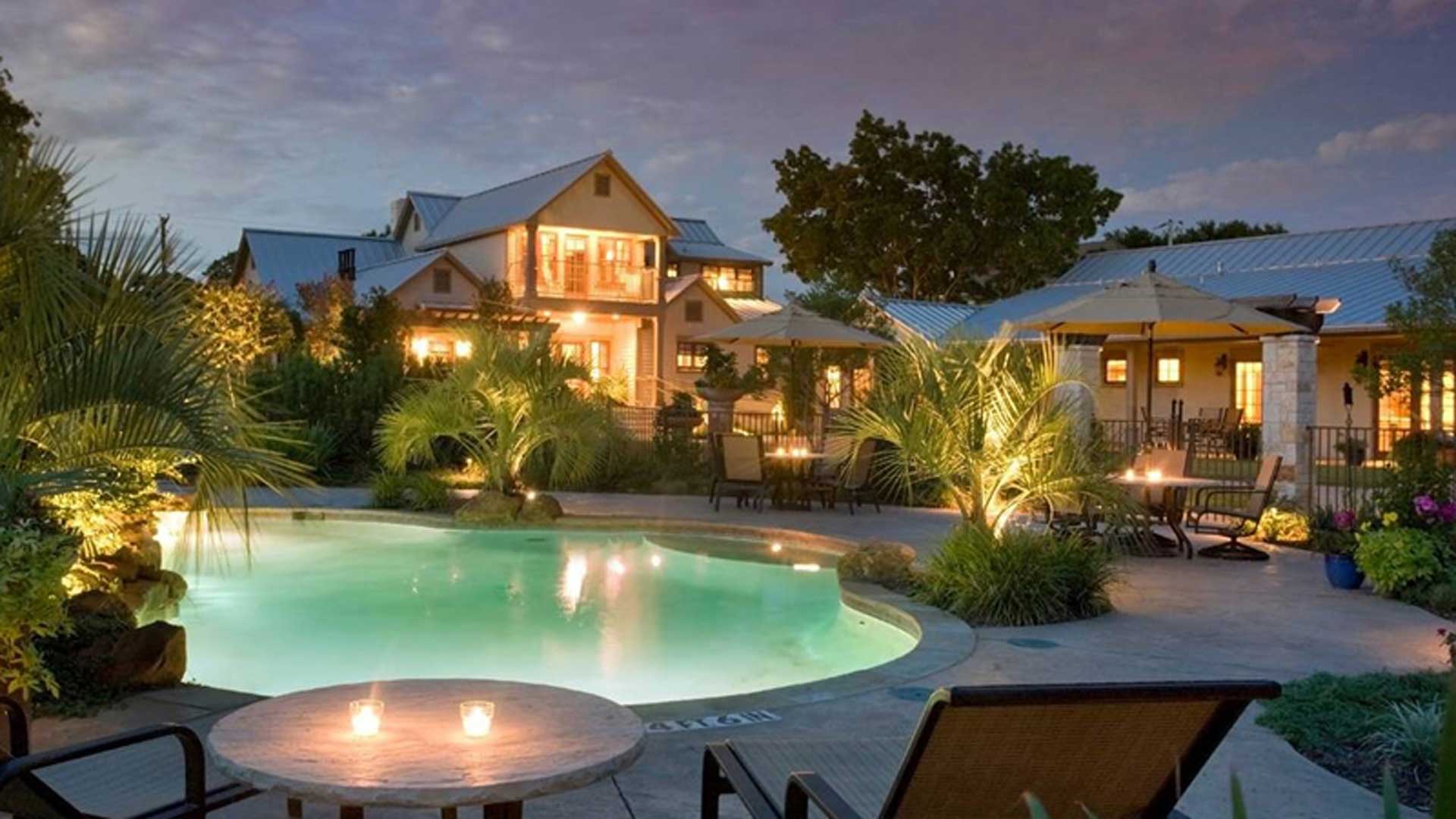 Marriage Retreat
This annual weekend getaway strengthens marriages of parents raising children with special needs.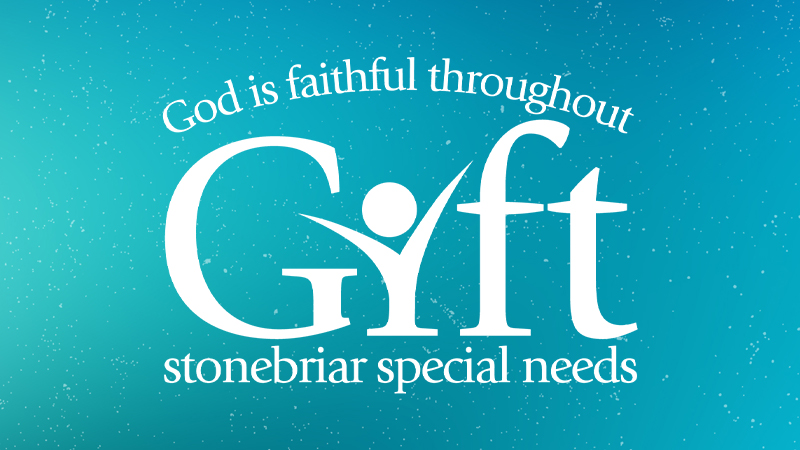 Moms' Lunch
GIFT moms are invited to meet over lunch every couple of months to chat, laugh, and support one another.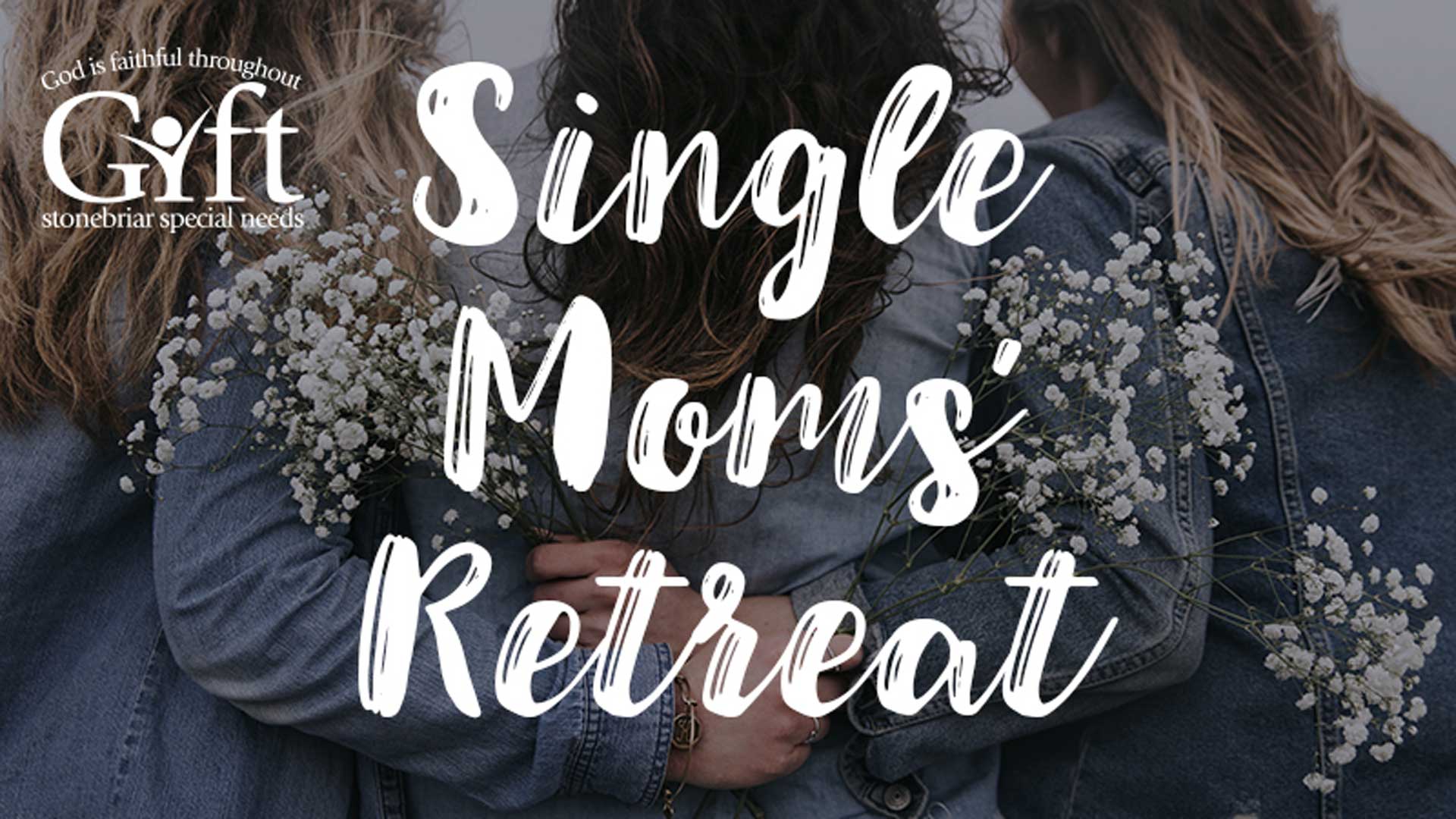 Single Moms' Retreat
This annual weekend retreat empowers moms raising children with special needs on their own.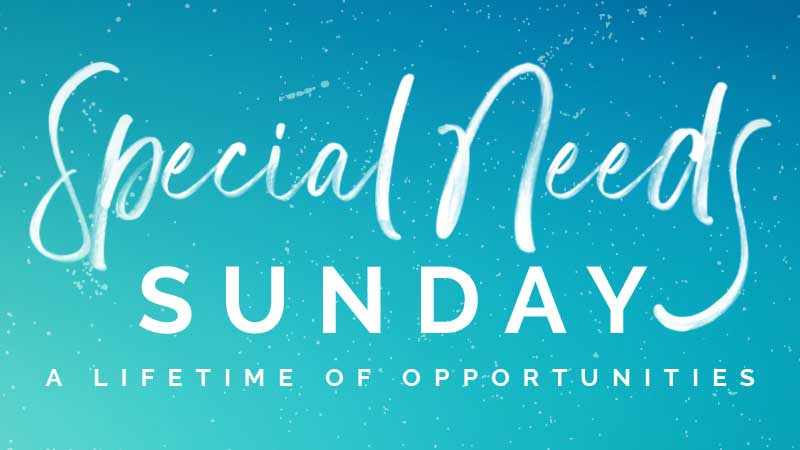 Special Needs Sunday
On this annual day designed to promote awareness of the GIFT Ministry, GIFT students greet and usher during both services, and notecards, journals, and paintings by GIFT students are sold to raise funds for special needs programs. A unique presentation each year shares an important message about the many needs and the many ways to bless those with disabilities.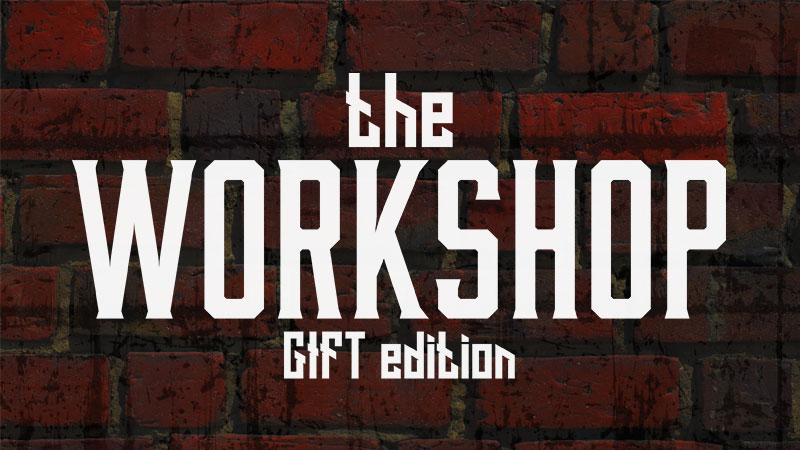 The Workshop
Dads are invited to bring their sons or daughters with special needs to this quarterly workshop to build a project together.
Stay in the Know
For details about upcoming events, please check our events calendar regularly for updates, and sign up to receive emails about GIFT Ministry events and activities that are open to our community.
If you have any questions, please reach out to Darla Hill at darlah@stonebriar.org or by calling 469-252-5358. We look forward to welcoming your family to our community.