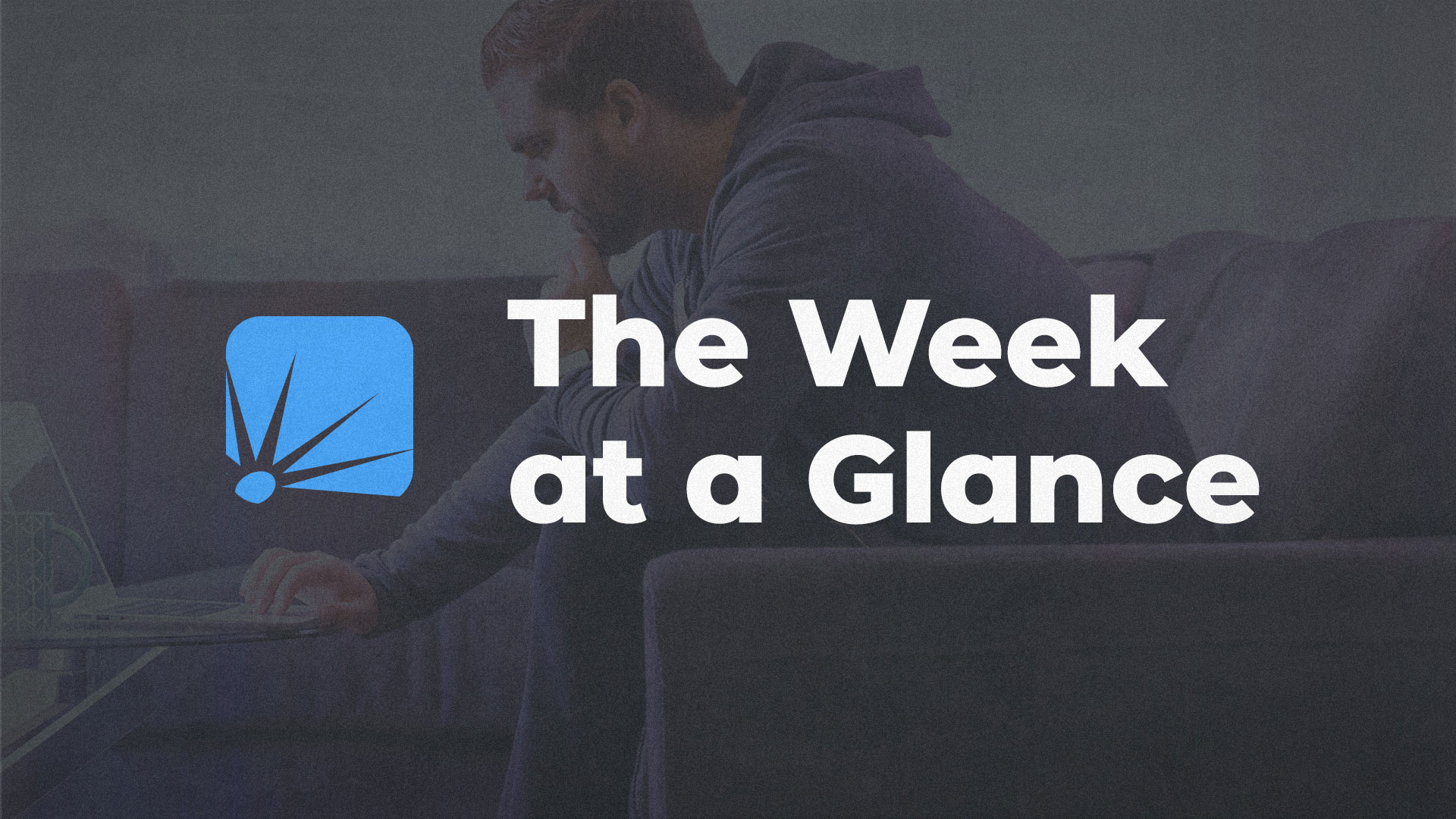 24 Apr

The Week at a Glance

We know that in this season of change, it's especially helpful to have a plan for your week, so check out these weekly events you won't want to miss! Our Monday Food Drives offer a meaningful opportunity to care for others in Jesus' name, and there many opportunities to worship and connect online throughout the week.
Mondays
Food Drive from 11 a.m. to 1 p.m. | Drop Off Donations Outside Building B
We're collecting food items for our neighbors in need every Monday from 11 a.m. to 1 p.m. outside our Building B lobby. The items we need vary each week, so check our Events page to find out what we're collecting and how you can help!
Tuesdays
Stories From The Workbench at 6 p.m. | Watch on Facebook or YouTube
Gather your family to watch as Pastor Dave Carl brings Bible stories to life in his workshop! New episodes are posted every Tuesday evening, so you can enjoy them after dinner, at bed time, or whenever you like on-demand.
Wednesdays
Small Groups & Bible Studies | Visit Our Midweek Online Page
We offer midweek programs for kids, teens, and adults online, so you can enjoy groups and Bible studies from home. Find details on our Midweek Online page, and feel free to reach out to our staff at info@stonebriar.org if you'd like help getting connected.
Thursdays
Stonebriar Prayer & Praise at 8:30 p.m. | Visit our Thursday Prayer Page
Set aside the worries of your week and join our church family for Stonebriar Prayer & Praise on Thursday nights. This time of worship in song, guided prayer, and encouragement from God's Word will help you fix your eyes on Jesus and find peace in His presence.
Sundays
Video Insights From Pastor Chuck & Worship Service at 10:45 a.m. | Watch on Facebook or YouTube
Tune in every Sunday morning for our online service and new video insights from Senior Pastor Chuck Swindoll that prepare us for worship and help us apply God's Word to our lives today. Our online worship services are rebroadcasts that have been specially selected from our archives for their exceptional music and relevant teaching.
Sunday Fellowships for Adults & Programs for Kids | Visit Our Sunday Online Page
If you're looking to make friends and grow in faith with others, join one of our Sunday Fellowships! There are groups for different life stages and interests that meet online, so contact Ministry Coordinator Sarah McFarlane at sarahm@stonebriar.org to connect with a group that fits you. You can also find details on our Sunday Online page about programs for kids and teens!