Summer Date Nights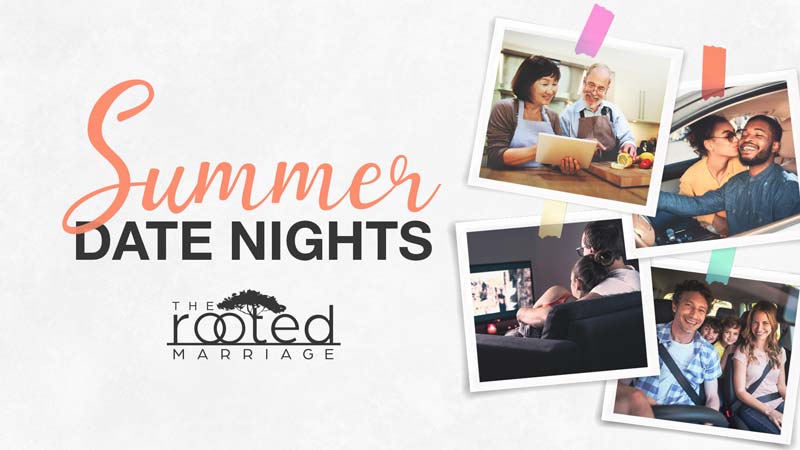 Select Fridays at 7 p.m.
Get ready to have fun and connect with your spouse! Our Summer Date Nights make it easy for you to escape from routine and spend meaningful time together. Check out the dates and details below, and sign up to join the fun.
Your Best Night In  |  June 12
Order dinner in and cozy up with your spouse to watch a fun night of comedy, encouragement, and insightful wisdom from pastors, entertainers, and couples just like you.
A Sweet Night In  |  July 17
Follow along from home as our very own Stonebriar Chefs Bo and Andrea Johnson walk you through making a wonderful dinner and dessert, all while having hilarious yet insightful conversations about the joys and challenges of marriage.
Scavenger Hunt  |  August 7
Jump in the car and race around town to find objects, complete challenges, and upload your results as we track it all live on our online leaderboard. No babysitter? Toss the kids in the car with you!