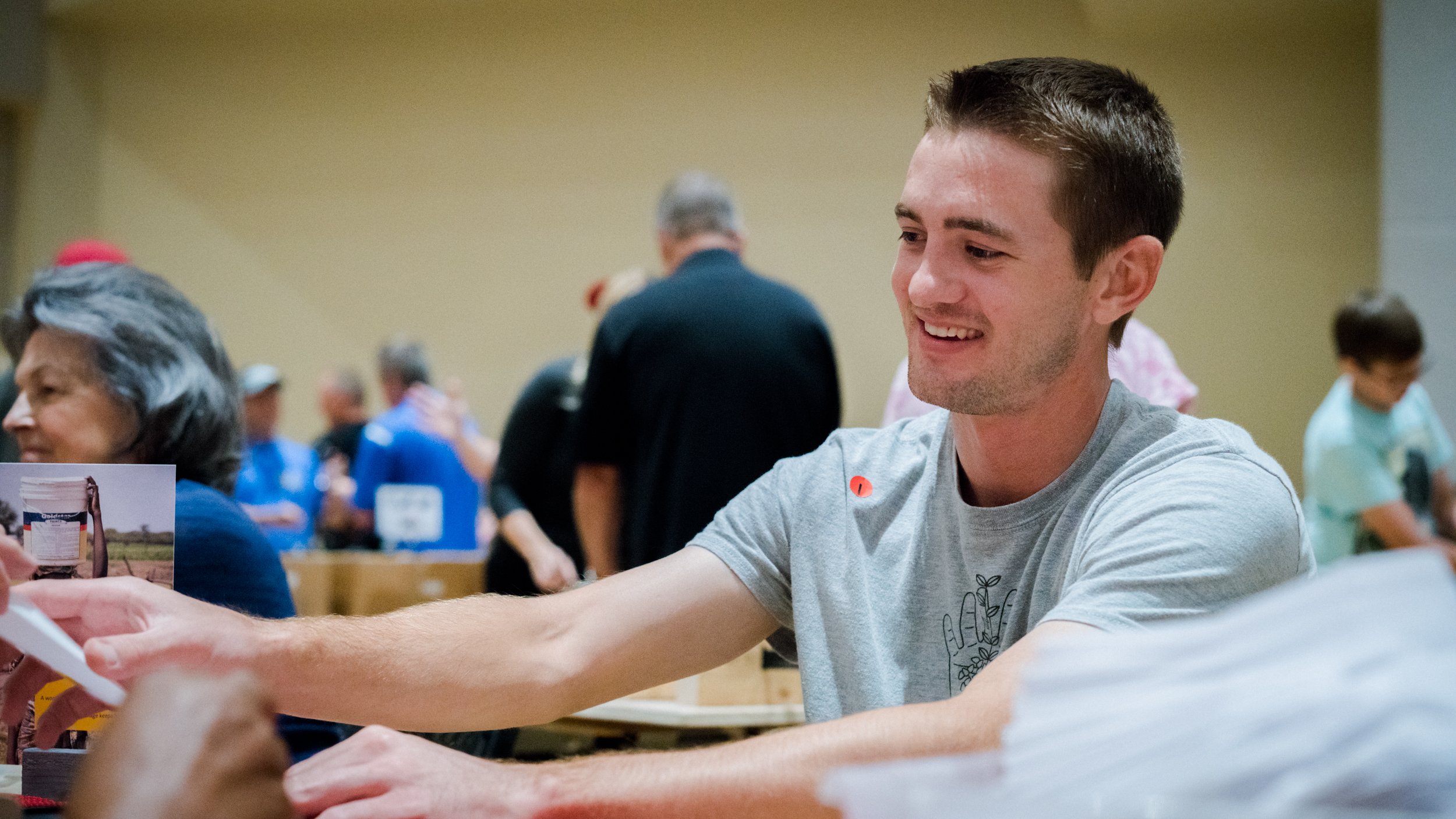 23 Aug

Hundreds Gather for Seeds of Hope

Hundreds of folks from Stonebriar and the surrounding area gathered to assemble seeds and irrigation kits at an event we call Seeds of Hope in partnership with our friends at Global Aid Network.

The goal was simple and monumental. In one night, we aimed to prepare 86,000 packs of non-GMO, heirloom seeds along with simple drip irrigation kits to help those seeds grow. It would take planning, coordination, and hundreds of hands to help get the job done.

The reason was simple, too. Right now, people suffer in this broken world. In places hit hard by famine and war, God is using tiny seeds to keep hope alive. These little seeds can solve a big food crisis by providing long-term food security. They can also preserve the dignity of fathers and mothers by allowing them to provide for their children. And they are a powerful way to introduce the recipients to the God who cares enough to send help.










The final totals are in. Thanks to the hard work of our staff and church family and neighbors, we exceeded the goal! Together, we created 93,400 packs of cabbage, squash, and greens seeds along with 310 irrigation kits. Everything is shipped and on its way to destinations that likely include Africa, the Middle East, and Central Asia. Based on estimated crop yields, more than 300,000 people will be fed by what we prepared in Jesus' name.
Those are some big numbers, but I like to think about a smaller, more significant number – the number "one." As in, God knows each one who will receive those seeds, push them into the moist soil, and watch them grow. Those seeds will bring them hope. Through those seeds, may every one of those dear people also discover the everlasting hope that can only be found in Christ.
Thank you to everyone who helped us sow Seeds of Hope.