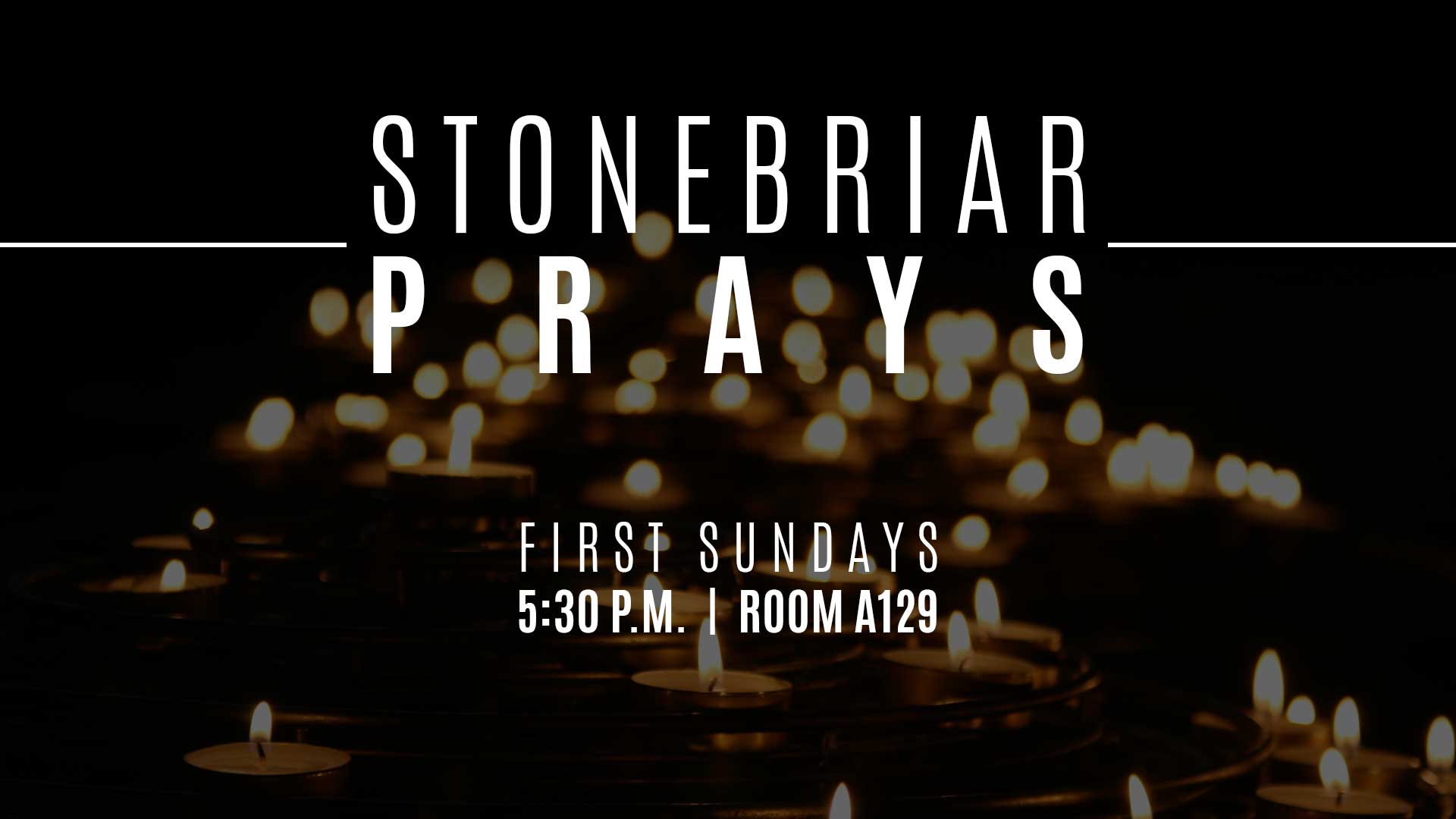 31 Jan

Lift Up Our Nation at Stonebriar Prays
Come together in prayer for our nation at Stonebriar Prays.
On the first Sunday of every month at 5 p.m., we gather online to pray for our country's leaders and the healing of our land. You are welcome to pray aloud or silently, and all ages are welcome to join.
To receive the Zoom link for our next virtual gathering on February 7, reach out to Lauri at lauril@stonebriar.org.