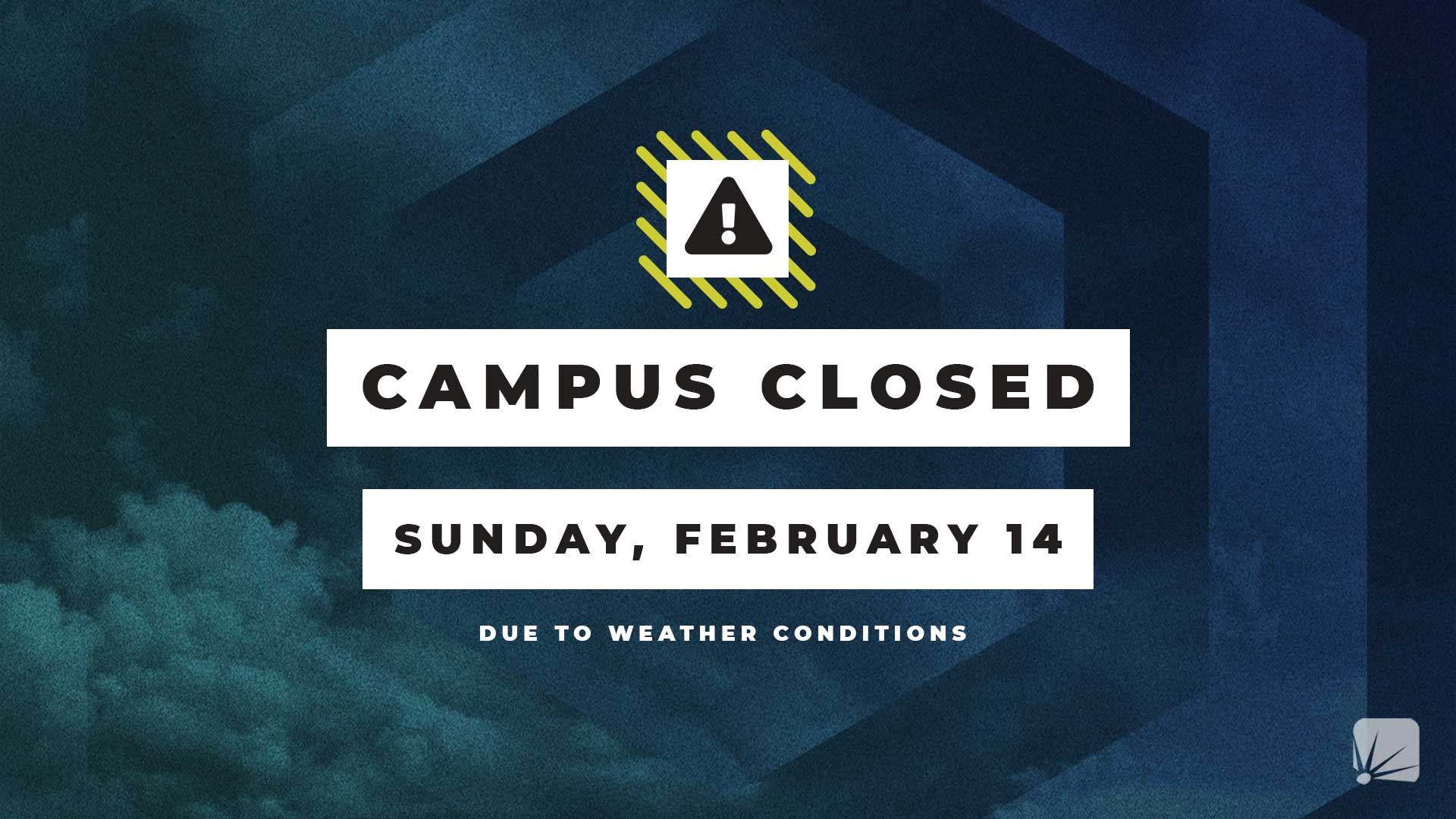 12 Feb

Campus Closed on Sunday, February 14

Due to inclement weather, our church campus will be closed on Sunday, February 14. We invite you to worship online with us on Sunday at 10:45 a.m. on our app, Facebook page, YouTube channel, or website at stonebriar.org/watch as we rebroadcast a service specially selected from our archives.

Please join us in praying for the safety of all our church family members and neighbors this weekend, and continue praying for those in our community who have already been impacted by dangerous road conditions.