Advent Week 2: Passage & Thought for the Week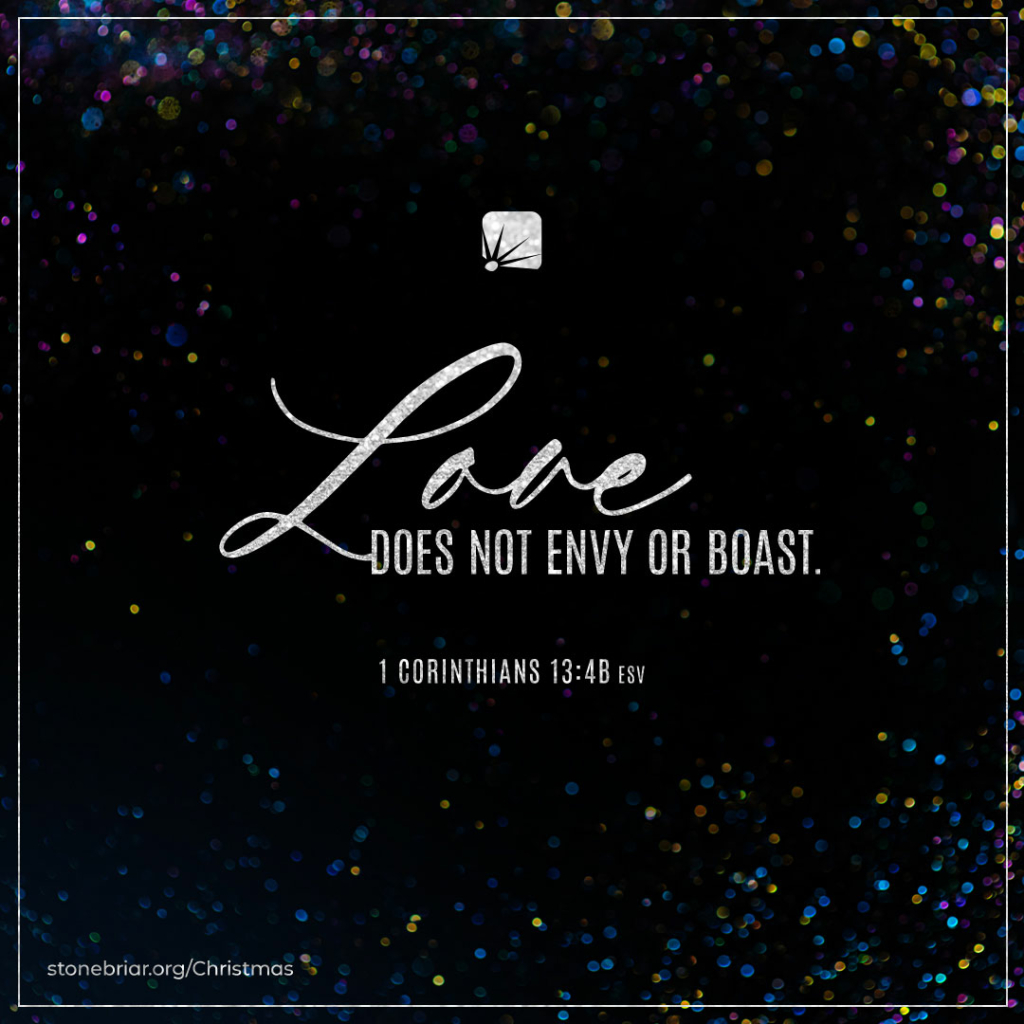 "Love does not envy or boast; it is not arrogant or rude. It does not insist on its own way; it is not irritable or resentful." (1 Corinthians 13:4–5, ESV)
"Christmas can present a whole new set of reasons to be envious. Perhaps this time of year brings into sharp focus the families at church who are better off than yours; or the friend's husband who buys more thoughtful gifts than yours does; or the colleagues who can afford yet another skiing holiday over New Year . . . The basic meaning of the Greek verb 'to love' (agapaō) was 'to be happy with your lot.' Jesus is the great example, isn't He? No trace of jealousy in Him."
—Sinclair B. Ferguson, Love Came Down at Christmas, page 44
Reflection & Discussion Questions
"Who are you tempted to envy? What would it look like for you to show the mind of Christ instead?"
Love Came Down at Christmas, page 46
"What gifts have you been given by Jesus? Remember what He gave up to give them to you. How will that move you to humbly love others today?"
Love Came Down at Christmas, page 58 (Kindle edition)
More Resources
Read chapters 5–11 of Love Came Down at Christmas by Sinclair B. Ferguson for daily devotionals, reflection questions, and prayers surrounding 1 Corinthians 13.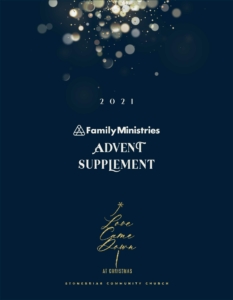 For daily Scripture readings and questions, weekly devotionals, and activities for the whole family, download our 2021 Family Advent Guide.
Love Came Down at Christmas: Daily Readings for Advent © 2018 Sinclair B. Ferguson/The Good Book Company.