Our classrooms are a busy, happy, noisy, and creative place where your child learns though play. We want you to understand the validity of play and the importance of what your child is doing. We offer a relaxed, casual setting designed to meet the needs and interests of each child.
Schedule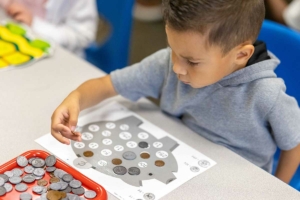 Class Times
Our day lasts from 9 a.m. to 2 p.m. This means that Stonebriar Preschool Pals is designed for children who can be dropped off and picked up during normal business hours.
A Typical Day
The following is a sample class schedule. Schedules will differ slightly from class to class. Your child's teacher will provide a more detailed class schedule at Parent Orientation.
Arrival and free selection of age-appropriate activities built around units of child development from a curriculum resource.
Snack
Group Time
Music and Chapel
Indoor/Outdoor play
Spanish (3-, 4/5-year-olds, and Transitional Kindergarten)
Computer (4/5-year-olds and Transitional Kindergarten)
Lunch
Quiet Time
Inside activities
Preparation to go home
Holidays
We observe all Frisco ISD school holidays and bad weather days. Our starting date, ending date, and date we return to school after holidays will vary slightly from FISD, so please check the Stonebriar Preschool Pals calendar.
2023-24 Fees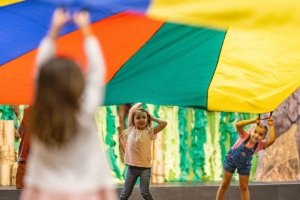 Registration Fee
The registration fee for every child is $150 and is refundable until June 1, 2023.
Supply Fees
Supply fees for every child are due at the beginning of each semester in September and January. The supply fee amount is determined by the number of days your child is attending each week.
2 days: $75/semester
3 days: $100/semester
4 days: $125/semester
Payment Plan
We use a nine-month payment plan: The first payment is due by August 1, 2023, with monthly payments continuing through April 2024.
Payment Methods
Tuition and fees may be paid with cash, check, credit/debit card, money order, or automatic withdrawal through the Tuition Express parent portal. Payments may be paid in person, by mail, or through the Tuition Express parent portal. If tuition is not paid by the fifth of each month at 12 p.m., then it will be automatically drafted from the information on file. It is perfectly fine to allow it to be drafted automatically each month and is what most families choose to do.

Late Payment Fee
Monthly tuition payments are due the first of each month and become past due after 12pm on the fifth of each month. A $20 fee will be assessed if payment is received after the fifth of the month.
NSF Check and Credit Card Decline Fees
A $20 fee will be assessed for any insufficient fund checks. A $20 fee will be assessed for any declined Credit Card charges. 
Withdrawal Fee
If you withdraw your child/children during the course of the year, we require a 30 day notice of withdrawal or 1 month's tuition will be charged from the date of your written notice to the Preschool Pals office.
Delinquent Accounts
Accounts that are 30 days delinquent will require withdrawal of the child/children, unless appropriate arrangements have been made with the Preschool Pals office.
2022-23 Fees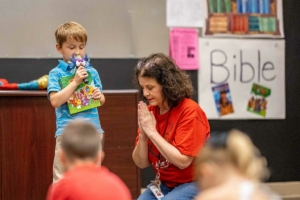 Registration Fee
The registration fee for every child is $125 and is refundable until June 1, 2022.
Supply Fees
$75 in September 2022
$75 in January 2023
What Children Need to Bring to Preschool Pals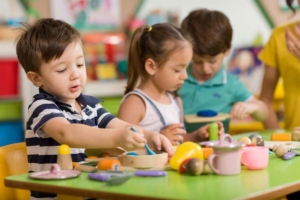 All items must be labeled with the child's name.
Two beverages (one for snack and one for lunch)
Lunch: Preschool Pals will serve a morning snack. Parents are responsible for providing a lunch for their child. Please be aware that we are a nut free facility. To protect children with severe nut allergies, we cannot allow nut products of any kind, including peanut butter, soy butter, almond butter, or any other peanut butter "look-a-like" products.
Nap mat (toddlers, 2-year-olds) or Bath/beach towel (3/4/5-year-olds and TK)
Two complete changes of clothes (including underwear, socks, and 1 pair of shoes)
Wipes, diapers/pull-ups, if needed.
Enrollment for the 2021-22 School Year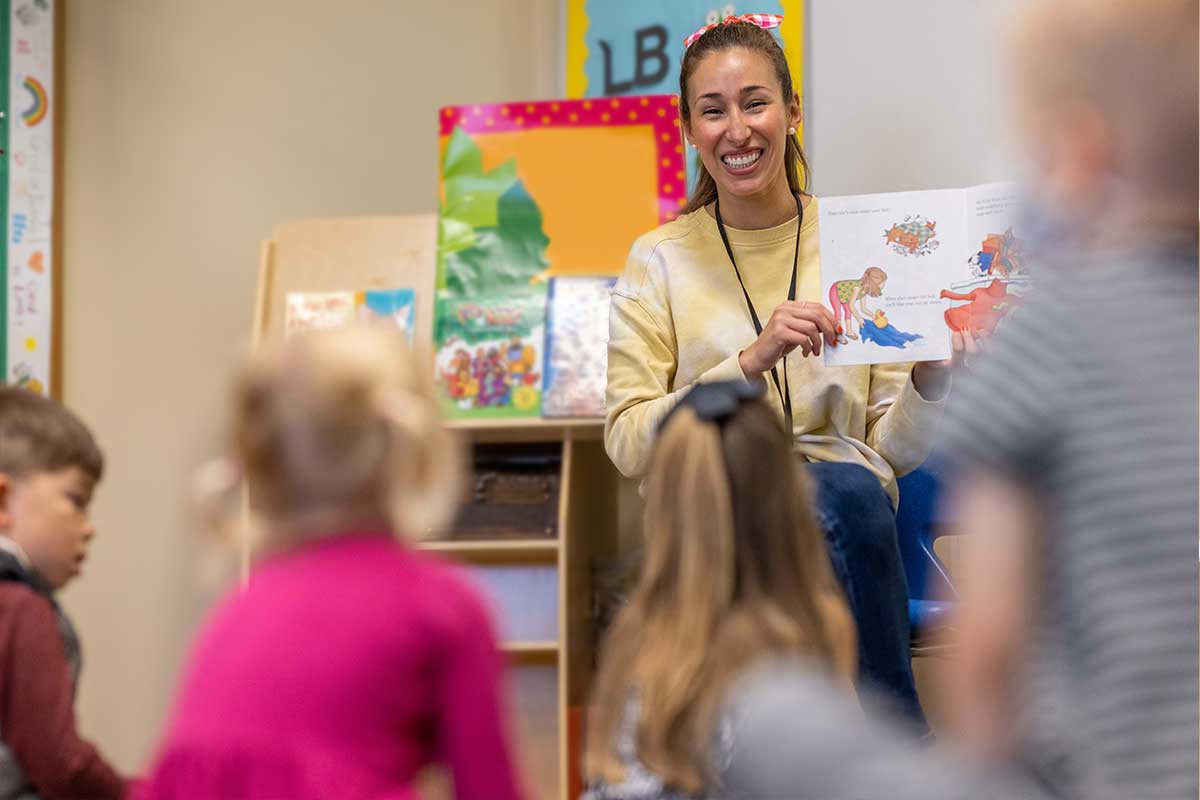 If you are interested in enrolling your child(ren) at Stonebriar Preschool Pals for the current 2021-22 school year, registration is still open. Download the 2021-22 Enrollment Packet to get started.
Contact us today to ask questions and schedule a tour!
Stonebriar Preschool Pals Team
If you have not found what you're looking for or would like guidance on where to start, please reach out to Tonnya Blaylock at tonnyab@stonebriar.org or call 469-252-5370.