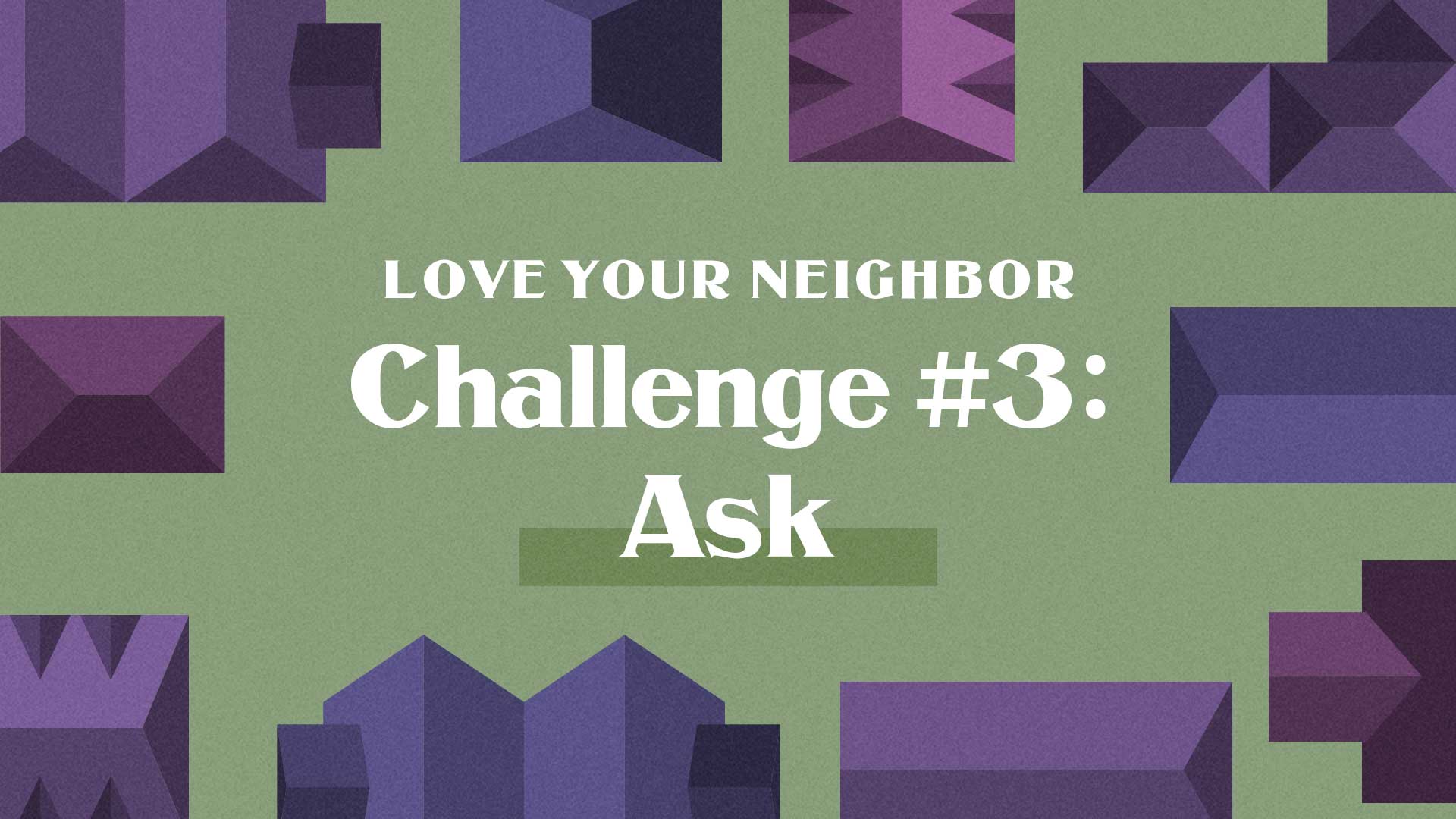 24 Oct

Love Your Neighbor: Challenge #3

What would our communities look like if we took Jesus' command to love our neighbors as ourselves seriously? As followers of Jesus Christ, we are called to love both God and our neighbors.

Join Missional Living's "How to Love Your Neighbor During COVID19" and find out how to overcome fear in building connections with your neighbor as you reach out in Godly love. This class meets via Zoom on Sunday evenings from 5 to 6 p.m. Have questions? Go to stonebriar.org/events to find answers and to register.