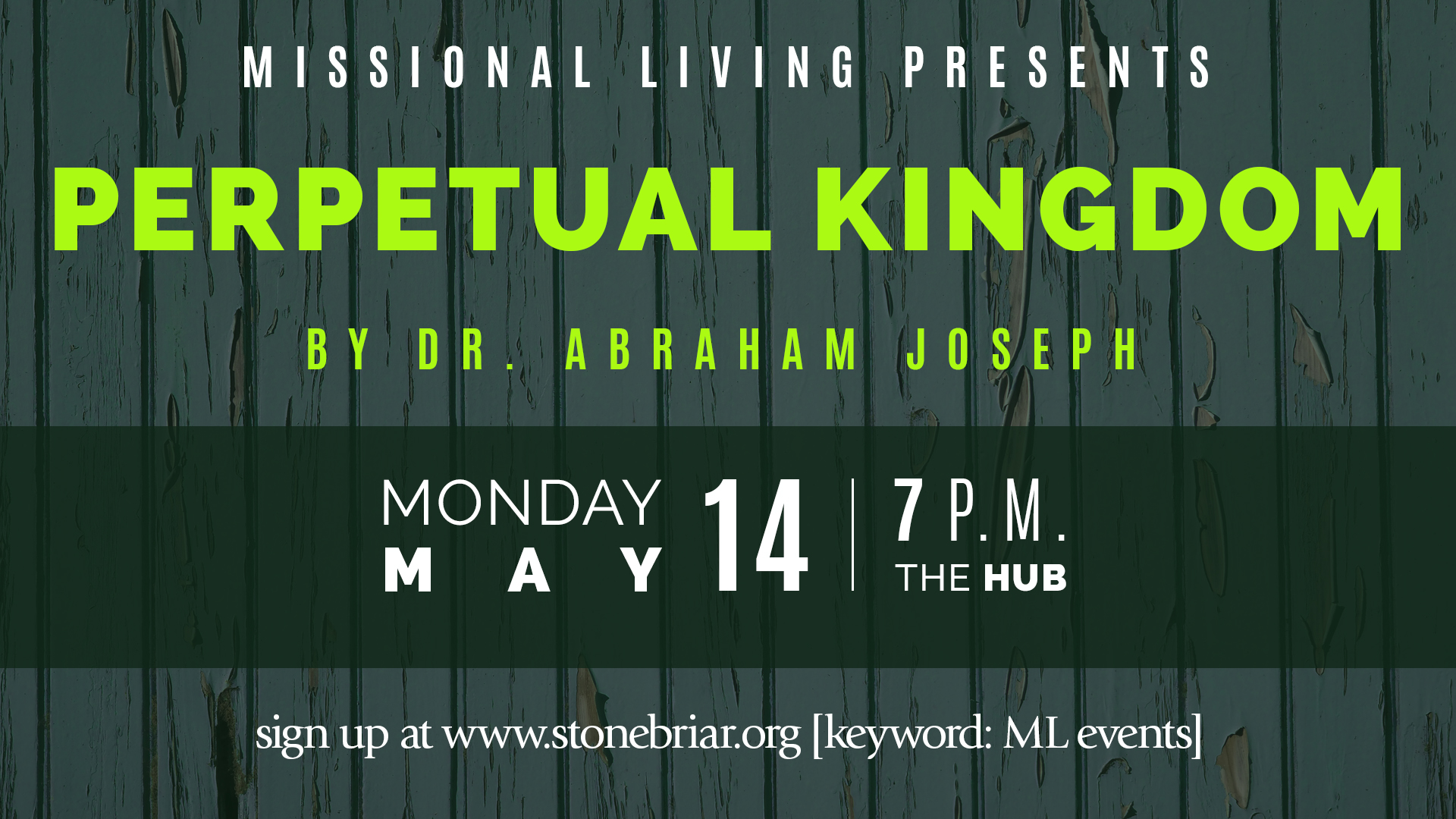 10 May

Missional Living: Perpetual Kingdom

From geopolitics to backyard barbecues, God works to reveal Himself and rescue His wayward creation. The only question is: Are you a spectator or an ambassador of God's everyday mission with the places and people he has given you to show His everlasting love?
Join us May 14 at 7 p.m. in the HUB at Stonebriar Community Church to hear our missionary-in-residence, Dr. Abraham Joseph.
Click here to join and share the event at Facebook.
Click here to learn more about Missional Living.