Listen to Message
We're sorry, the audio for this message is not available at this time.
Memorial Service Honoring John Crone
Tony Cammarota; Josh McDowell • November 7, 2020
In Loving Memory of John Crone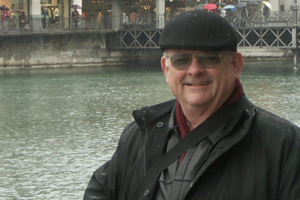 On September 22, 2020, our beloved friend and missionary John Crone passed on into the eternal presence of our Savior. A memorial service will be held in his honor on Saturday, November 7 at 10 a.m. in the Stonebriar Worship Center and streamed online. The Lord blessed John with 83 years of life on earth and 50 years of faithful ministry with Cru, where he and his wife, Linda, devoted their lives to sharing the Gospel around the world.
Please join us in praying for his wife, Linda, and the Crone family as they mourn their loss and rejoice that John is at peace with Jesus. To learn more about John's life in ministry and to find ways to honor his memory, visit his memorial page on the Josh McDowell Ministry website.
Connect with Stonebriar