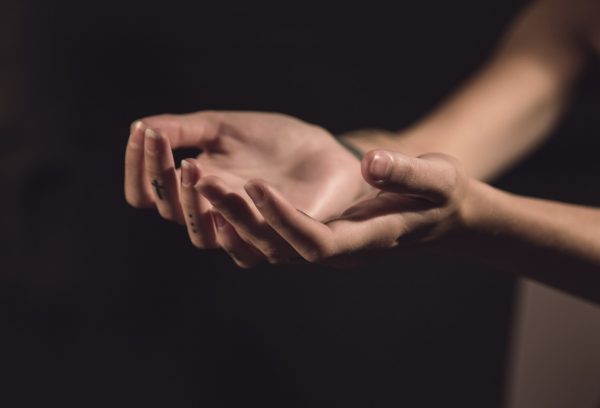 15 Mar

Healing From Shame

Special thanks go to Dr. Andi Thacker, assistant professor of Biblical counseling at Dallas Theological Seminary, for contributing this article.

As soon as the words came out of my mouth, I felt regret. Stressors piled up and got the best of me, and now I heaped those uncontrollable frustrations upon someone I love. My loved one melted under a barrage of words, and, instantly, I too felt flooded with emotion. Too often this is an experience that characterizes many of our relational interactions. We inflict damage upon those we love without even intending to do so. Then, we too suffer under the bondage of a powerful emotive experience—the one we call shame.

Shame can characterize entire cultures. Many of you can identify with this experience, yet you have no idea how shame happens or where it comes from. As a professional counselor, I encounter shame on a daily basis. As a broken individual, living between Eden and Heaven, I experience it firsthand. I did not fully understand the concept of shame until I came across a definition by Dr. Brené Brown. Dr. Brown has stated, "Shame is the intensely painful feeling or experience of believing that we are flawed and therefore unworthy of love and belonging—something we've experienced, done, or failed to do makes us unworthy of connection." She goes on to say that guilt is "I did something bad" whereas shame is "I am bad."

Shame always occurs within the context of relationships. Because shame produces a sense of relational unworthiness, it causes people to hide. Hiding is the exact opposite of what produces healing. Again, we tend to act out of reactionary responses and therefore must be intentional to work in this area to create patterns of restoration.

Dr. Curt Thompson, in his books Anatomy of the Soul and The Soul of Shame, discusses how the Lord actually utilizes relationships to bring healing in the area of shame. Rather than hiding from others, engaging in relationships characterized by empathy can help heal the wounds inflicted by shame-based experiences. Thompson calls this experience in which we feel empathy from another "feeling felt." It allows us to feel understood rather than hide behind the barrage of shame. Over time, a consistent experience of "feeling felt" can lead to substantial emotional healing. We know now while we both are wounded and wound in relationships, God also uses relationships to bring about the greatest recovery.

So how does one begin the journey of becoming shame-free? One way is to begin engaging in authentic interactions with others in which one courageously embraces vulnerability, which leads to interactions characterized by grace rather than shame. At Stonebriar, there are a variety of opportunities to engage in meaningful, authentic relationships in safe settings characterized by appropriate vulnerability and high levels of trust. Examples of these settings include Restore ministries and MarriageCore. These ministries allow us to engage fully and live authentically permeated by grace and not shame.

Brown, B. (2013, January 14). Shame v. Guilt. [Web log comment]. Retrieved from http://brenebrown.com/2013/01/14/2013114shame-v-guilt-html/

Thompson, C. (2010). Anatomy of the Soul: Surprising connections between neuroscience and spiritual practices that transform your life and relationships. Carrollton, TX: Tyndale.

Thompson, C. (2015). The Soul of Shame: Retelling the stories we believe about ourselves. Downers Grove, IL: InterVarsity.