Host a Trunk-or-Treat Car
This is a great opportunity to get creative and give kids a fun night at our FALLiday Lot Party! We're looking for volunteers to decorate their cars and hand out candy to kids in our trunk-or-treat lot. Watch the video for a quick look at what to do, read the instructions and expectations below, and sign up to host.
Decorations & Details
Pick a theme and decorate your car! Check out the gallery below for examples of fun trunk-or-treat decorations, or look up more ideas on Pinterest. Please keep the theme church-appropriate, and avoid scary decorations or anything depicting violence or blood.
Please bring candy to give to trunk-or-treaters. Candy donated to the church will be provided to supplement the candy you bring.
Be friendly and welcoming to all party guests. This is a wonderful chance to get to know people from our church family and community, and even help them get more connected at Stonebriar!
Wear a costume that goes with your car theme to complete the setup.
Consider making your car interactive by adding a game! A bean bag toss or other simple game would be a fun addition.
Feel free to incorporate more than one vehicle in your trunk-or-treat setup. Please register each car individually.
Timing
Please have your car decorated and ready to go at 5:30 p.m., 30 minutes before the event starts.
The parking lot will open at 3 p.m. for those who would like to begin decorating early.
The trunk-or-treat lot will close at 5:30 p.m. for all moving vehicles—no cars will be allowed to enter or exit this lot between 5:30 and 8:30 p.m. Please plan for your decorated car to remain for the entire event.
Prizes
To make this even more fun for our hosts, we're going to have a friendly competition. We'll have trunk awards for:
Most Interactive
Best Costume
Most Creative
And More!
Volunteer as a Greeter or Parking Attendant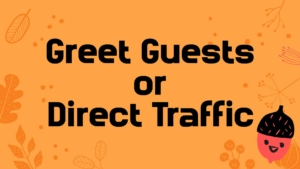 Help us show hospitality to our party guests and keep the event running smoothly! If you are interested in helping to direct traffic, greet attendees, or answer questions during the party, please fill out the sign-up form and indicate which role you'd like to fill. Thank you for extending a warm welcome!
Donate Candy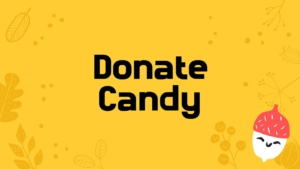 In addition to volunteers for the party, we need lots of candy donations to restock our trunk-or-treat cars throughout the night. Please drop off bags of individually wrapped candy in the collection bins around our church campus by October 24.
If you have any questions about serving, please reach out to ProjectServe Ministry Coordinator Kim Coleman at serving@stonebriar.org. For all other FALLiday Lot Party questions, please reach out to info@stonebriar.org.