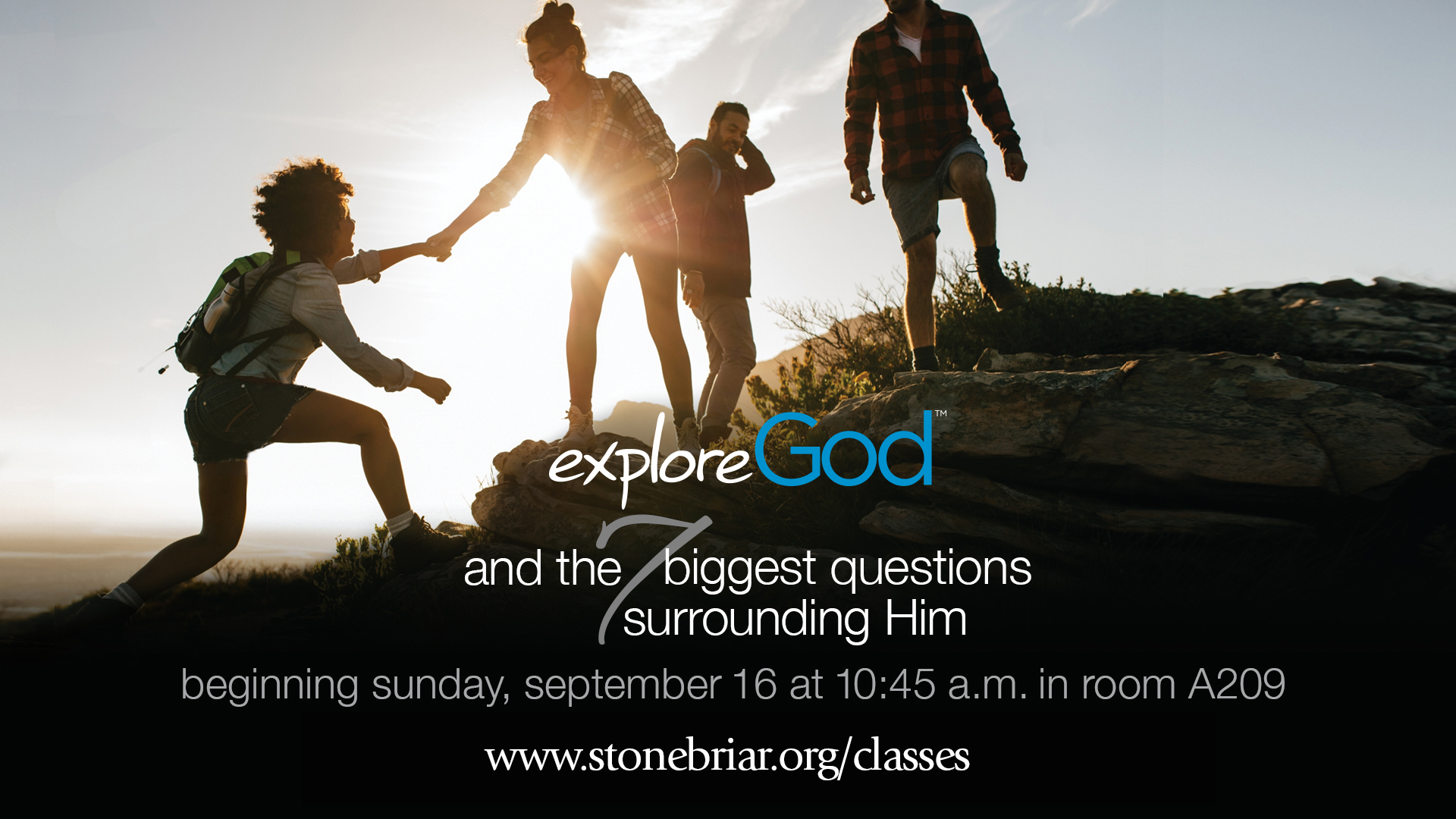 09 Sep

Explore God beginning September 16

Explore God is a discussion group that covers some of life's bigger questions, such as, "Does life have a purpose?" and "Why does God allow pain and suffering?" This group is a safe place to explore answers with others. No registration is required.

A new study begins September 16.