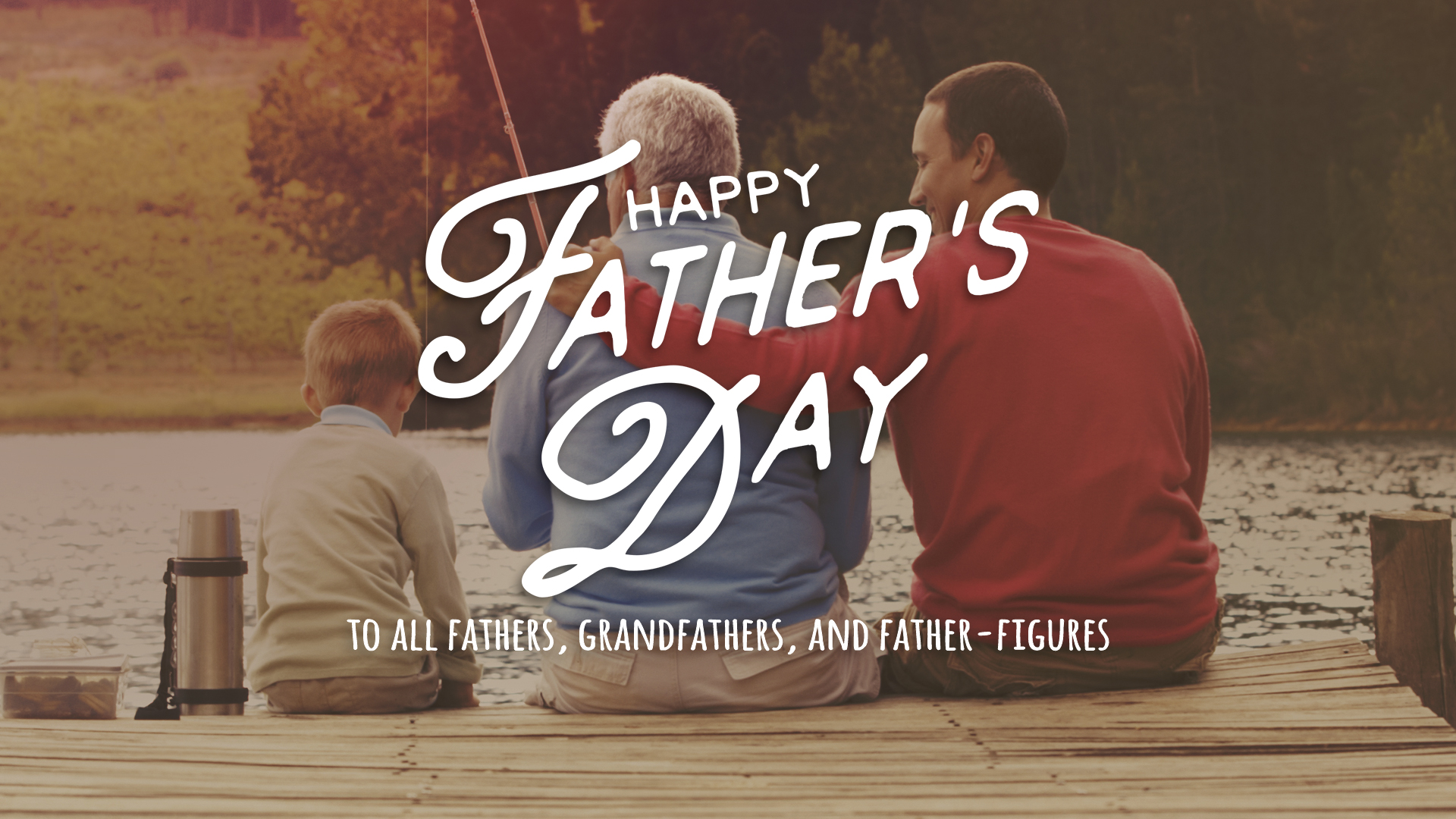 20 Jun

We Love Our Dads
"The Lord is like a father to His children, tender and compassionate to those who fear Him." Psalm 103:13
To celebrate Father's Day, Stonebriar staff members shared what we love about our dads and why we are so grateful for them!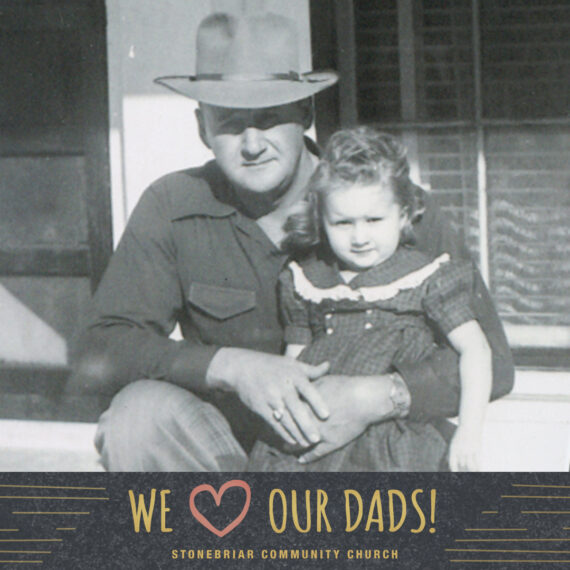 Abbi Vance
My father is Roscoe Allen Bryant. His career was in the Texas National Guard. As a child I wanted to be like him so he provided me with my own set of olive green fatigues to wear. Being in the military led him to appreciate orderliness, which I also came to appreciate, especially as I serve in the church library ministry. My mother frequently commented that I was just like Daddy in mannerisms and other ways. People would tell Mother that I looked like her until Daddy walked up...
Daddy was the strong, silent type...respectful, trustworthy, dependable, always helping others. He was especially good to care for his widowed mother. He enjoyed fixing things, which my husband Kim appreciated. Daddy's lifestyle always reflected Christian beliefs and values, but he did not make a public profession of faith followed by baptism until late in his life. Daddy passed thirty-five years ago, but I still miss him every day...I love you, Daddy.
Abbi Vance, Ministry Assistant
Chrissy Smith
"I have followed behind my dad my whole life. He has taught me to trust him and our Holy Father without fear, without reservation. My dad is committed, devoted, a hard worker, and has encouraged me to love adventure and be silly. I love you, Daddy! Happy Father's Day!"
Chrissy Smith, Pastoral Leader of Stonebriar Women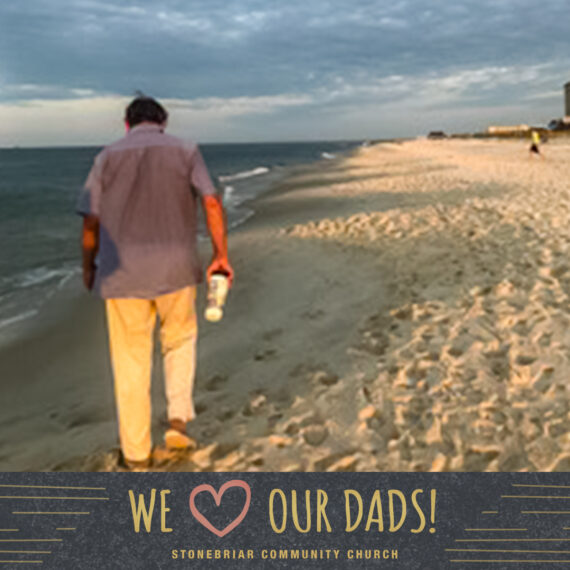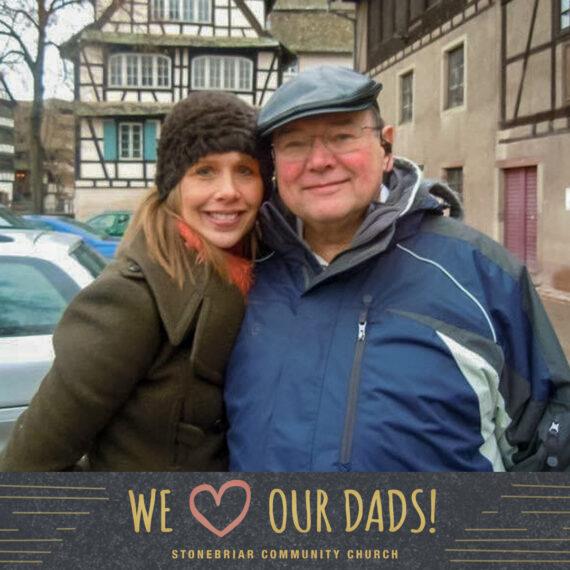 Debi Kruder
"This is a chapter in my life. Always trying to please this man, thinking I had to earn it. You've heard that before, right? Earning a father's love? I'd mow the yard, earn the straight A's, went away to college to perform and still thought I hadn't earned it, always falling short! Until one day, I was a young adult and told him, 'You've never loved me.' To which, like Christ, I'm pretty sure he replied, 'Oh, child, before you even tried!' Love you, daddy! So thankful I knew how much you loved me back before you had to leave us on this side of Heaven!"
Debi Kruder, Ministry Leader of Awana
Donna Seeley
"My dad was the most amazing father to me. Even though he died too young at age 57, I am grateful for the years I had with him. He taught me how to always look on the bright side and be grateful despite circumstances. He lived his faith out in actions, not just words. He showed me unconditional love, had a strong work ethic, and had a great sense of humor. One of my greatest treasures is a box full of letters—he wrote a letter to me every week when I was in college, which are full of practical wisdom and reminders of his love."
Donna Seeley, Music Assistant–Children and Youth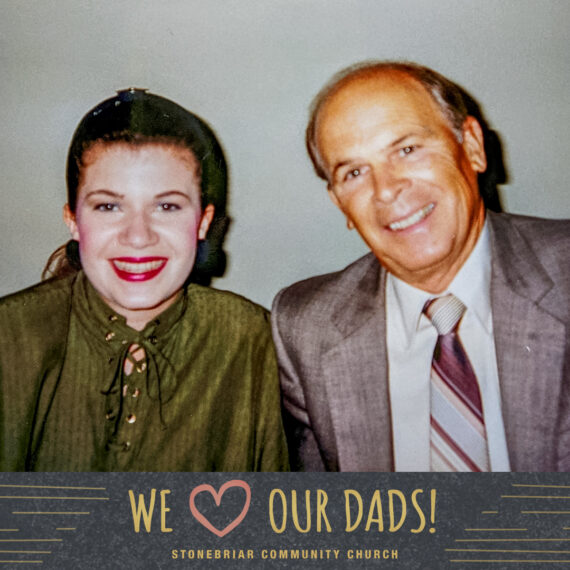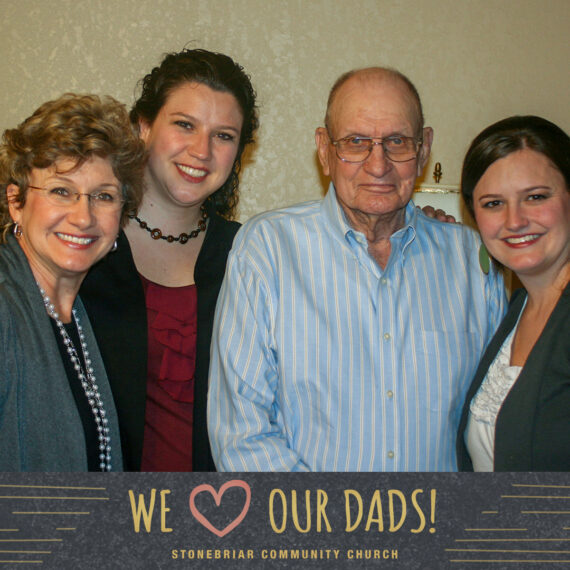 Harlene Mercy
"This is a picture of my dad along with myself and my daughters at his 90th birthday party. We were blessed to have him in our life for three more years. Just a little side note, his little sisters (as he referred to them) are 93 and 98. His name was Harlan, thus you can see who I was named after. Happy Father's Day, Daddy!"
Harlene Mercy, Human Resources Assistant
Karen Hawkins
"I have always been a daddy's girl! I love and am so grateful for every minute I get to spend with him. But my granddaddy was my hero! He was the one who showed me what it looks like to love Jesus and others. He had a joy that was contagious, and he never met a stranger! And, oh, could he tell stories that would have you giggling in no time! Thank you, Lord, for these special men you blessed me with!"
Karen Hawkins, Pastoral Leader of Community Care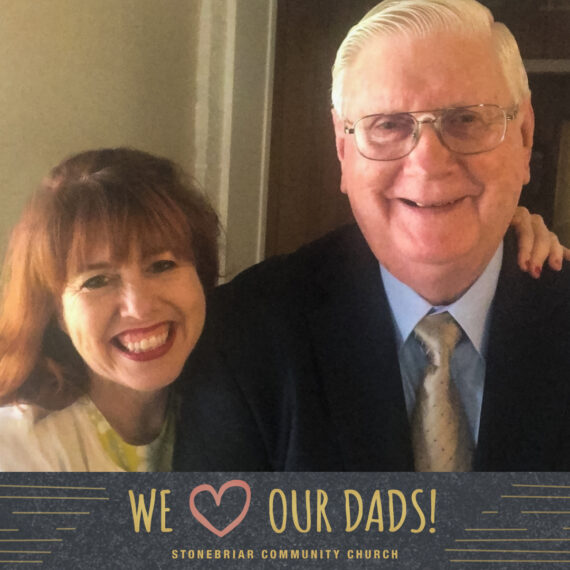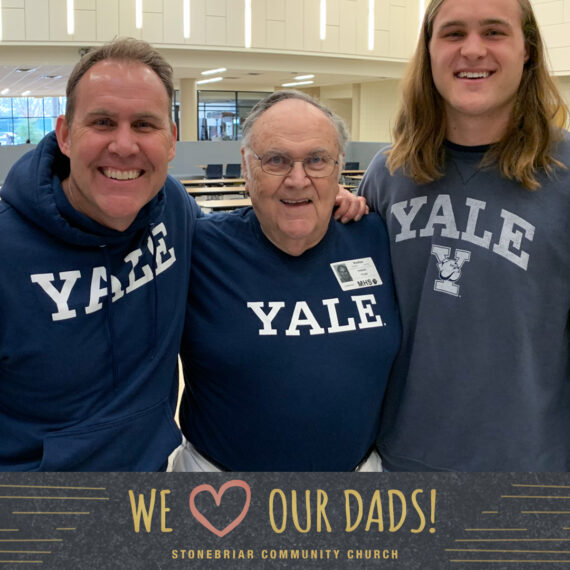 Keith Tyler
"Loyal, loving, leader, passionately seeks God. That's my dad! Thanks for being an example of faithfulness in my life!"
Keith Tyler, Pastor of Missional Living