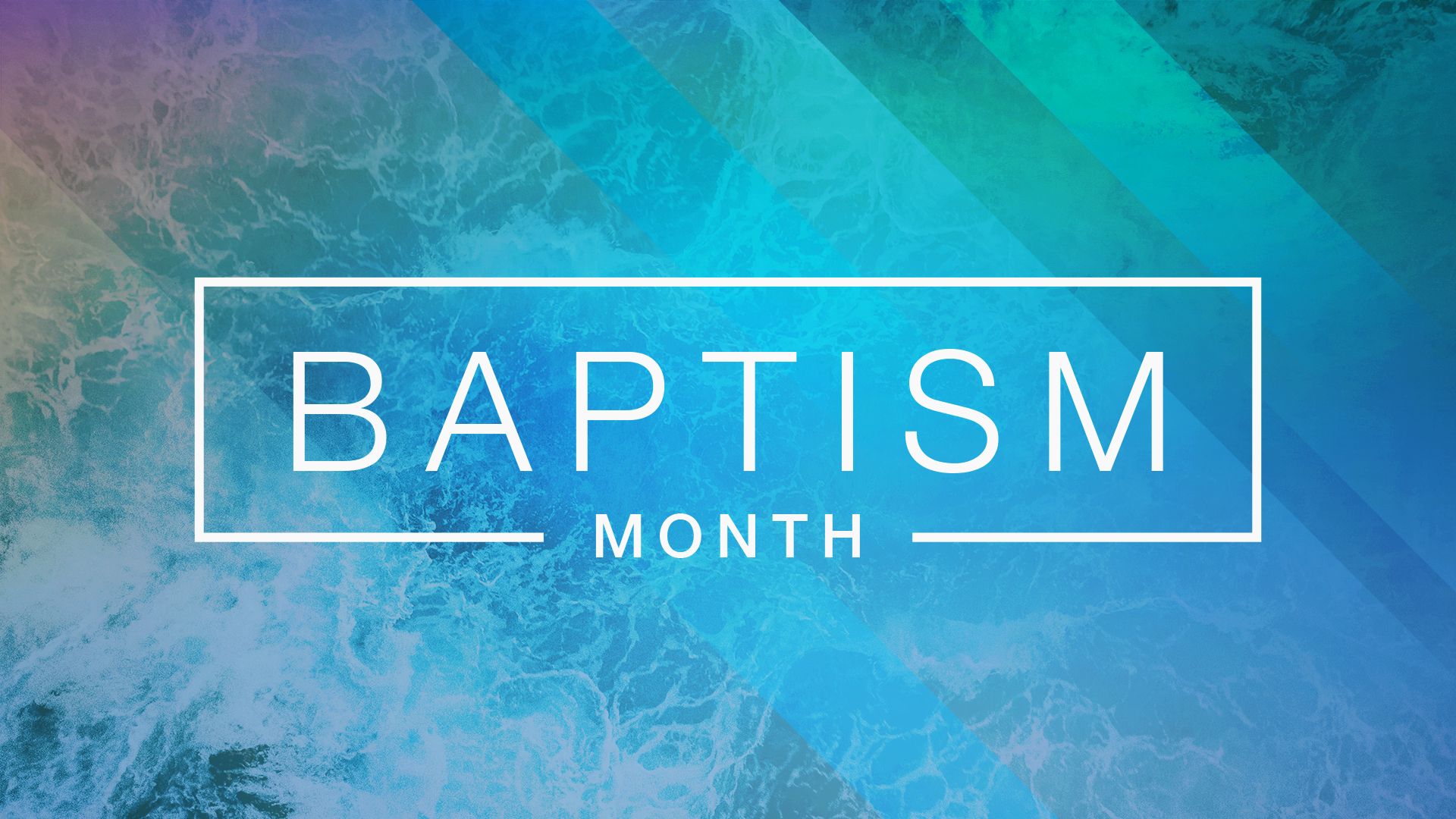 25 Jul

Planning Your Baptism Celebration  

Instead of hosting a baptism service on our campus this summer, we'll help you mark the occasion wherever you choose! If you have placed your trust in Christ as your Savior, sign up for Baptism Month this July and use the guide below to have a meaningful baptism celebration wherever you are.   

Decide Who Will Baptize You 

Throughout the month of July, you can request a Stonebriar pastor to come and baptize you at a location of your choosing. You can also choose to have a beloved family member baptize you, and our pastors would be happy to talk with you both beforehand to help you prepare for this meaningful moment.  

Request a Redeemed Shirt and Baptism Certificate 

Whether you choose to be baptized by a Stonebriar pastor or a relative, if you sign up for Baptism Month, we will provide a Redeemed t-shirt for you to wear during your baptism and a certificate to mark the occasion. We pray these keepsakes are a blessing to you on your special day and throughout the years ahead! 

Choose a Location for Your Baptism 

Find somewhere you and the person baptizing you can both be comfortable and surrounded by any family members or guests you plan to invite. You could choose a pool in a backyard or community center, or a lake or pond that allows swimming. If you have trouble finding a location, reach out to our staff at info@stonebriar.org so we can help.  

Select a Bible Verse to Read or Recite 

Reading or reciting a passage of Scripture that's meaningful to you is a beautiful way to start off your baptism celebration. Here are a few ideas:  
"My old self has been crucified with Christ. It is no longer I who live, but Christ lives in me. So I live in this earthly body by trusting in the Son of God, who loved me and gave Himself for me." Galatians 2:20, NLT

 

"For we died and were buried with Christ by baptism. And just as Christ was raised from the dead by the glorious power of the Father, now we also may live new lives." Romans 6:4, NLT

 

"Therefore, if anyone is in Christ, the new creation has come: The old has gone, the new is here!" 2 Corinthians 5:17, NIV

 

"He must increase, but I must decrease." John 3:30, ESV

 

"'Love the Lord your God with all your heart and with all your soul and with all your mind.' This is the first and greatest commandment. And the second is like it: 'Love your neighbor as yourself.'" Matthew 22:37–38, NIV 

 

"For God so loved the world that He gave His one and only Son, that whoever believes in Him shall not perish but have eternal life." John 3:16, NIV

 

"Three things will last forever—faith, hope, and love—and the greatest of these is love." 1 Corinthians 13:13, NLT

 
Include a Favorite Hymn or Worship Song 
Whether you sing a song together with your guests or have it playing in the background, including music in your celebration will be a wonderful reminder of your baptism every time you hear the song in the future. Here are a few ideas:  
Amazing Grace 

 

Great Is Thy Faithfulness 

 

I Surrender All

 

In Christ Alone

 

Living Hope

 

Living Waters

 

O Come to the Altar 

 
Ask a Friend or Family Member to Take Photos or Video 
Having photos or footage of your baptism celebration to look back on will be a precious keepsake for years to come. To make your photos extra festive, download this Redeemed sign you can print at home to declare your new life in Christ!
Share Your Photos With Us 
We would love for our whole church family to be able to celebrate your baptism, so be sure to share your photos to be included in our Baptism Month video! You can upload your photos or video clips (up to two minutes) using this Dropbox link: https://bit.ly/baptismmonth2020