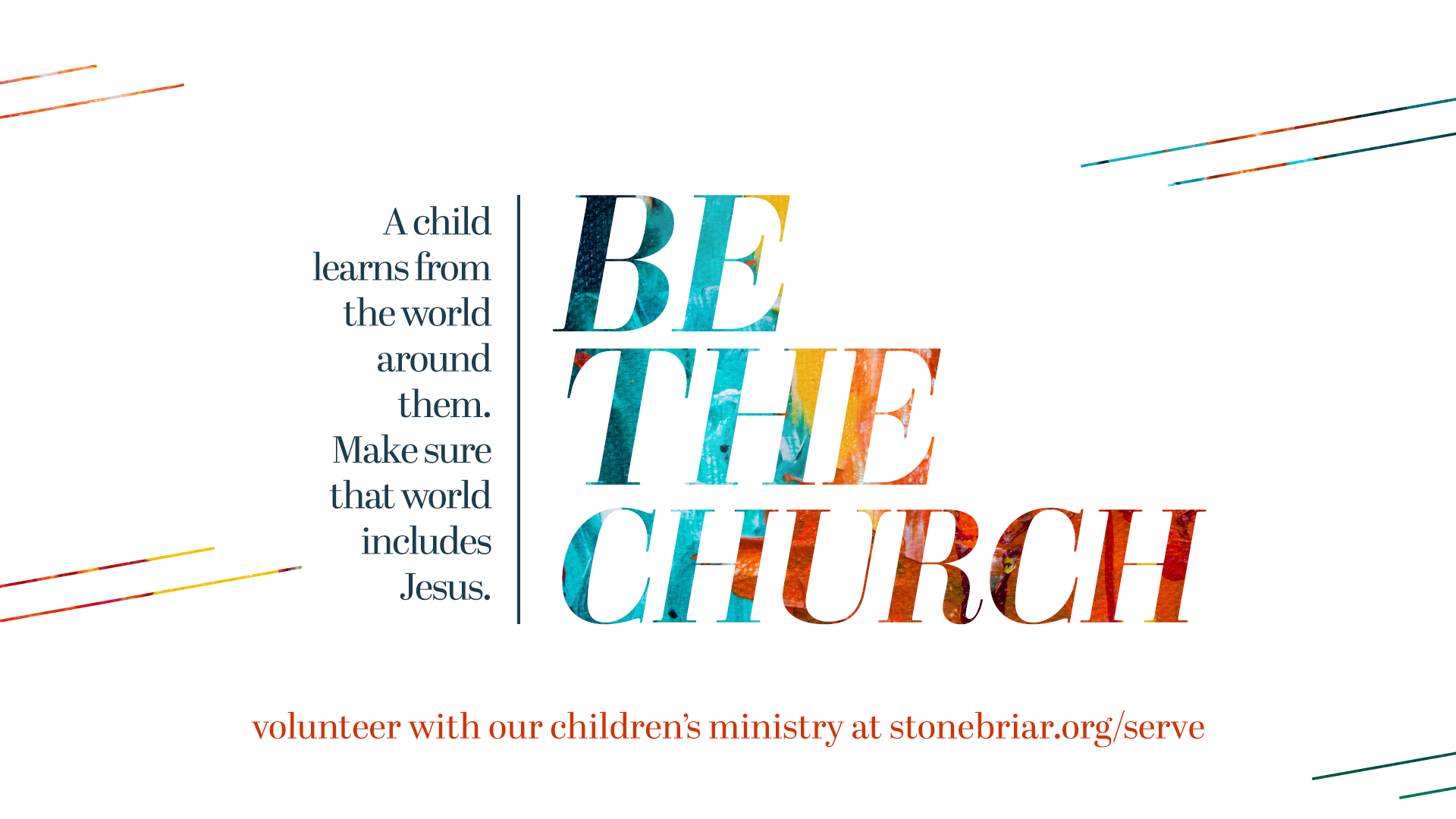 18 Aug

Make Sure Their World Includes Jesus

Precious little ones will be returning to campus soon to learn about Jesus and we need your help! Teachers are needed in all classrooms birth through Kindergarten either every week or every other week. Be a part of what God is doing. Be the Church!  www.stonebriar.org/serve
A child learns from the world around them. Make sure that world includes Jesus.