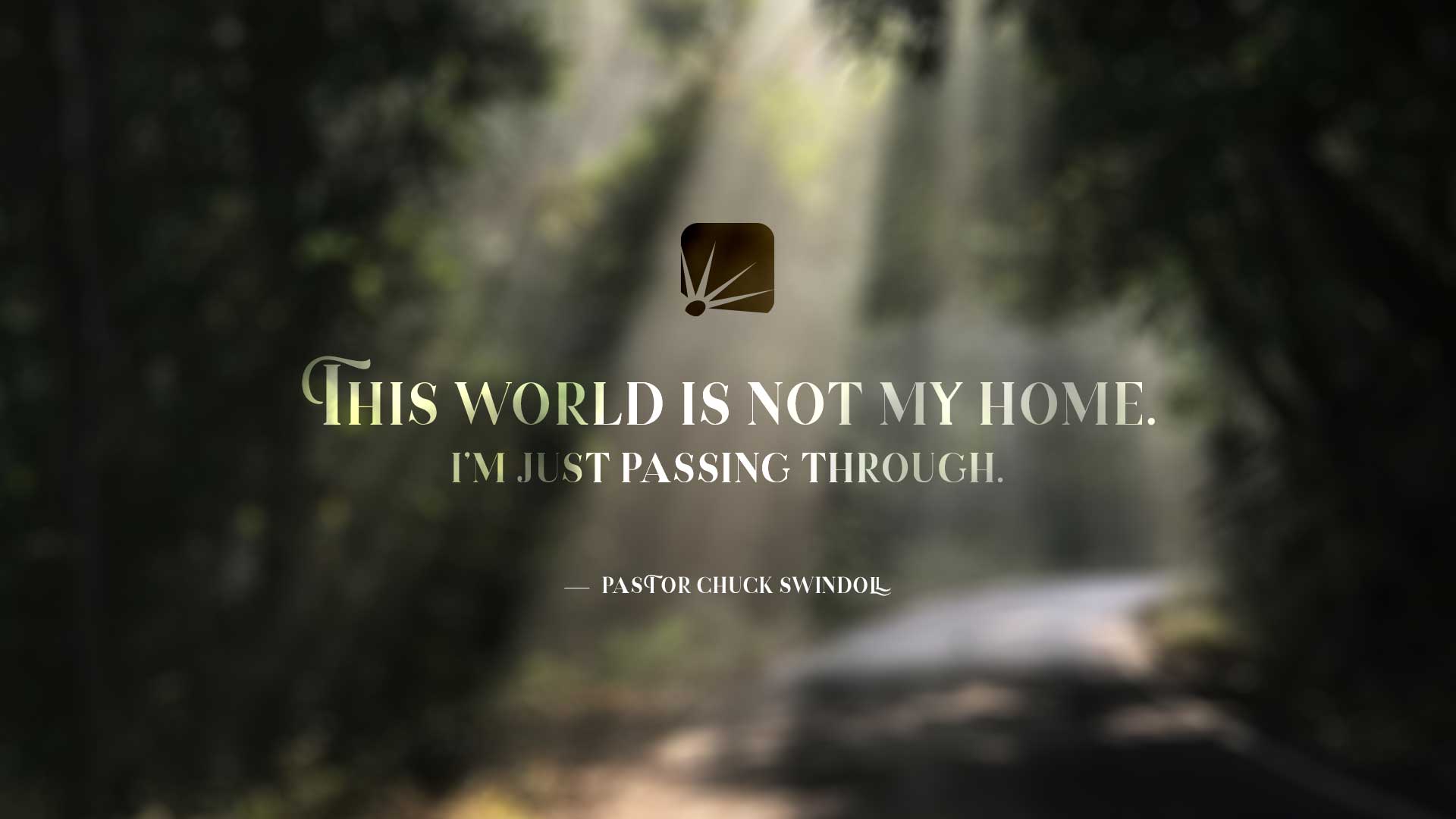 21 Aug

I'm Just Passing Through

Join us Sunday morning at 10:45 CDT on our website, Facebook or YouTube and find fellowship as part of our Stonebriar Community Church online campus. Preaching this Sunday will be Rev. Bill Butterworth.

Watch Pastor Chuck's previous bible teachings or find connecting activities on our website and Stonebriar App.