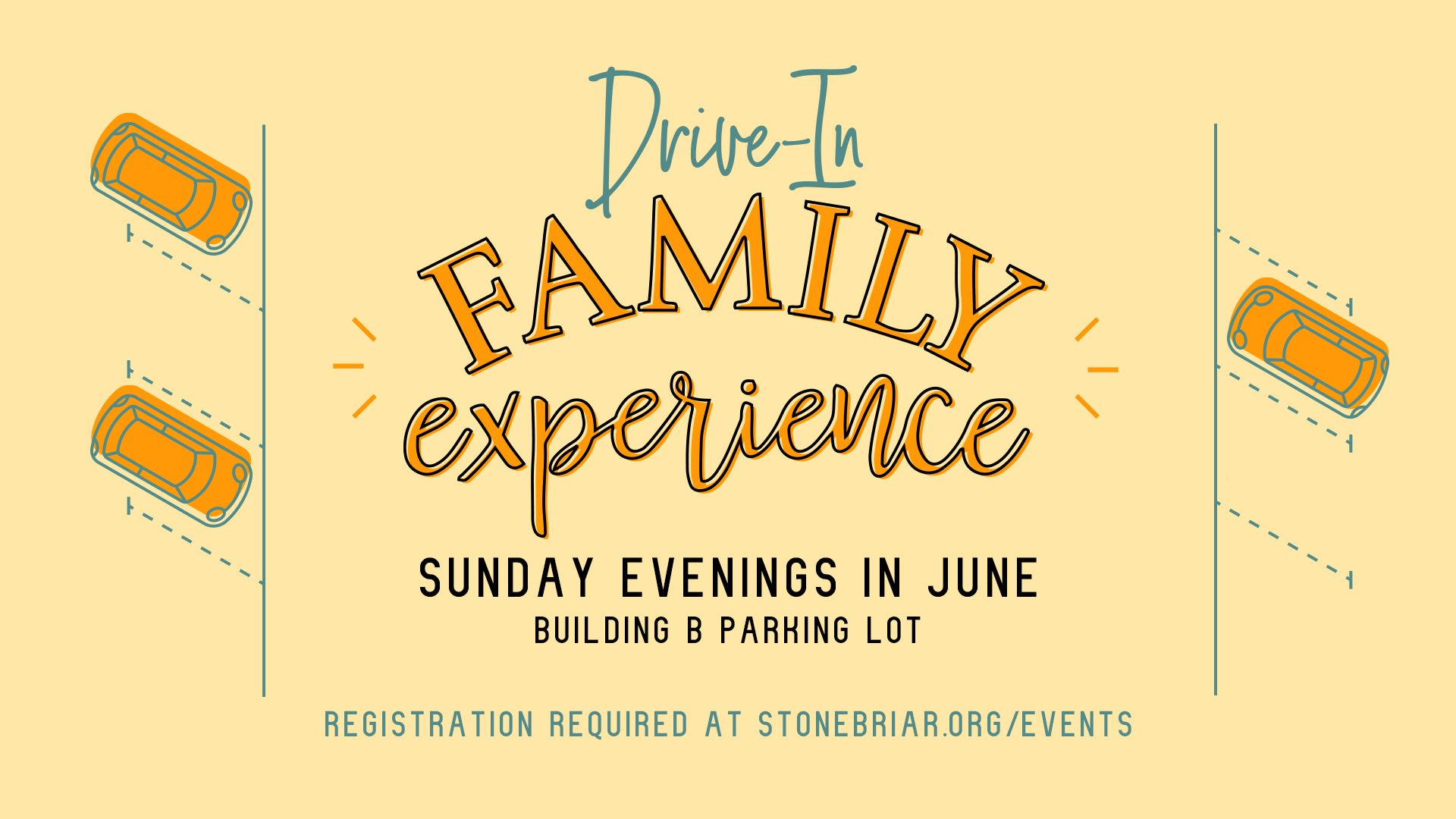 22 May

Drive-In Family Experience

This is a Family Experience like never before! On Sunday nights in June, we're hosting kid-friendly worship services and fun activities in the Building B parking lot (drive-in movie style), designed for families with children in sixth grade and younger. Join us for worship music, games, and an encouraging message from Pastor Dave Carl. The service will be broadcast to you and your family via FM Transmitter, so you can tune in from the safety of your car.

Registration is required, and the event is limited to 120 cars, so sign up today! Here are a few more things you'll want to know:
Parking lot opens at 6 p.m.
Worship service begins at 7 p.m.
Bring a picnic dinner, lawn chair, and blankets
To comply with social distancing rules, you will need to stay with your car during the event, but you are welcome to sit on your tailgate or set up a picnic area by your parking space
Visit stonebriar.org/events to register.