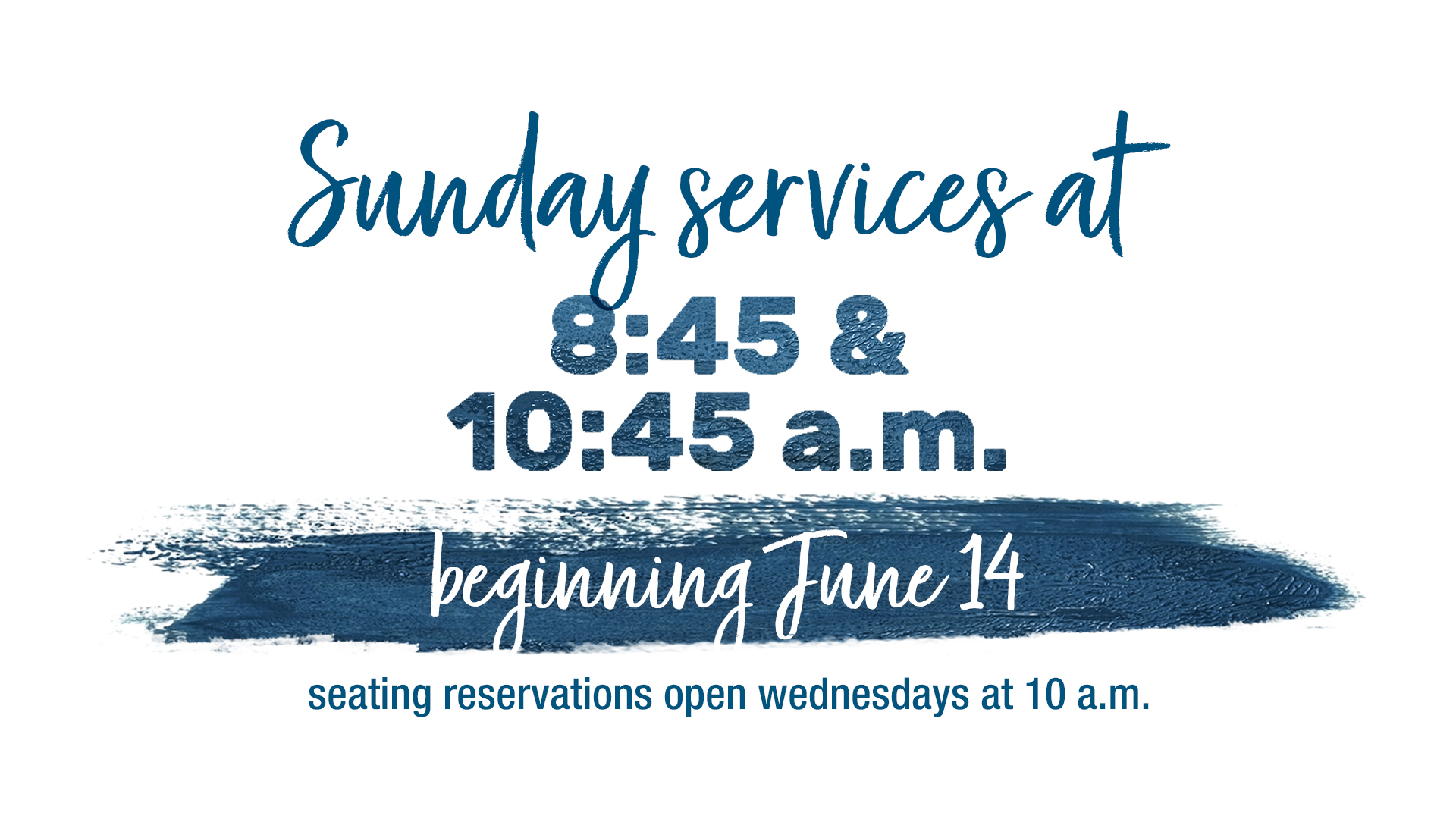 07 Jun

8:45 a.m. Service Coming June 14

Beginning Sunday, June 14, we will offer services at 8:45 and 10:45 a.m. on campus! Space is limited to protect the health of our church family and community, so if you would like to attend in person, we ask that you reserve seats each week. Reservations open on Wednesdays at 10 a.m.

We will continue to broadcast our 10:45 service online for those who prefer to stay in or are not able to join us in person. You can worship online with us on Facebook, YouTube, or Stonebriar.org.