Virtual Clubhouse Video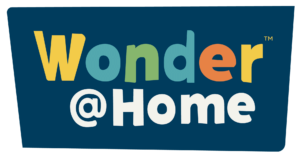 After Saul, God chooses a new king named David. Saul is jealous
and tries to kill David. With God's help, David spares Saul's life as
a way to honor God.
Wonder Truth:
God Helps Us
Scripture:
1 Samuel 26
Word of Wonder
Work together this week on memorizing this verse!
Be still, and know that I am God.
—Psalm 46:10 (NIRV)
Wonder About It
What is one thing you're curious about from this week's part of God's big story?
How can you live differently or respond to God because of what you're learning?
Worship @ Home
Listen to the Kings and Prophets Worship@Home Spotify playlist for worship songs you can play anytime.
Family Conversations
Families, use this to prompt conversations at the table, in the car, and anywhere else your family experiences life together.
What do you need a lot of help with?
What decision has God helped you to make?
What keeps you from asking God for help?
Why do you think God wants to help us? What does that say about who God is?
What do you need help from God to do right now?
Walk It Act It Move It
Who Needs Our Help
In God's big story, David listened to God and leaned on Him to make a big decision. That decision led David to share God's love with Saul and remind him that his life was of great value to God.
Many people who live around you may need to be reminded of the same thing! Make a list of five people or families you know who could use that encouragement today. Then do something tangible for the people you listed to show how much God values them. Write a letter. Make a cake. Send a sweet video. Invite them to dinner at your house. Build a relationship with another family or a new friend so they have another opportunity to bump into Jesus by knowing you!.
Worship REsponse
My Lighthouse
Have you ever seen a lighthouse? It's a tower near the shore of the ocean. It has a light that helps ships find their way and avoid crashing into rocks along the shore. God is like a lighthouse. He is always there, shining His light and helping us find our way. His light doesn't go out. He's always there, and He's safe. God helps us through anything.
Play "My Lighthouse" from the Kings and Prophets Worship@Home Spotify playlist. Have a dance party and sing the song at the top of your lungs. You could also sing this song in the car on your way to school, while making dinner together, or before you go to bed. Remember that God leads us and helps us..
In Early Childhood ministry, we teach basic biblical truths in ways little hearts can understand, from birth all the way through kindergarten. Our desire is to have children learn in fun and interesting ways how much God loves them. The video and resources on this page are designed for parents to experience this at home with their children.