Virtual Clubhouse Video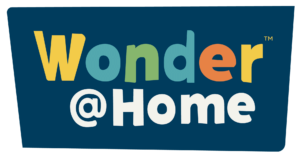 Solomon fulfills the wish of his father, King David, to build God a temple. The Israelites celebrate the completed temple—God's presence forever dwells with His people!
Wonder Truth:
God Dwells with His People
Scripture:
1 Kings 8
Word of Wonder
Work together this week on memorizing this verse!
Be still, and know that I am God.
—Psalm 46:10 (NIRV)
Wonder About It
What is one thing you are learning about God and the wonder of His big story?
How do you see God's story as part of your own story?
Worship @ Home
Listen to the Kings and Prophets Worship@Home Spotify playlist for worship songs you can play anytime.
Family Conversations
Families, use this to prompt conversations at the table, in the car, and anywhere else your family experiences life together.
What does dwell mean? What are other words for dwell?
How are our lives different because God is always with us?
When is a time when you knew God was with you?
Why do you think God wants to be with us?
How can we remind ourselves of God's presence in our daily lives?
Worship Response
Build a Temple
Under King Solomon's rule, the Israelites finished building a temple where they could worship God. Inside the temple, the Israelites experienced God's presence. God wants us to draw near to worship Him and spend time in His presence!
Work as a family to construct a "temple" with household items such as chairs and bed sheets. If possible, build your temple in a central location where it can remind you of God's presence during the week. Challenge members of your family to spend time enjoying God together and alone inside your temple. Consider having a journal, a Bible, and worship music available inside your temple.
At the end of the week, ask: What did you notice during your time with God? How did having this temple help you remember God is with us? Without keeping our temple, how can we remain more aware of God's presence?
Create It!
Cloud in a Jar
Upon completion of God's temple, priests brought the Ark of the Covenant inside. To the Israelites, the Ark represented the presence of God. When the priests left, the glory of God filled the whole temple like a cloud. God's glory was everywhere, and His presence was obvious to all who were present.
Gather the following supplies: glass jar with lid (any size), water, food coloring, dish soap, glitter (optional). Use the items to create your own representation of God's presence in the form of a cloud:
Fill the jar with water, to about an inch from the top. Add a few drops of food coloring.
Add a teaspoon of dish soap and some glitter (optional).
Secure the lid, and spin the soapy water in a circular motion for 5 to 10 seconds.
Watch as a circular cloud forms.
Once finished, place the jar in a spot that can be seen daily. Let it serve as a reminder that God's presence is near. When in doubt, give the jar a swirl as a symbolic reminder that God loves you and sent His Holy Spirit to dwell with you forever.
In Early Childhood ministry, we teach basic biblical truths in ways little hearts can understand, from birth all the way through kindergarten. Our desire is to have children learn in fun and interesting ways how much God loves them. The video and resources on this page are designed for parents to experience this at home with their children.